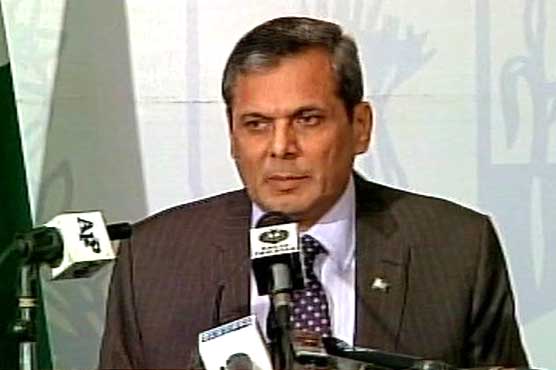 Pakistan's Foreign Office Spokesperson, Nafees Zakaria, highlighted in a weekly news briefing on Thursday that Islamabad has serious reservations over the building of a secret nuclear city and development of inter-continental ballistic missiles by India. He warned that the Indian measures would disturb strategic balance in the region along with endangering peace in the region and beyond. Zakaria demanded the international community should take notice and check rapid Indian expansion in conventional and nuclear weapons.
Additionally, Zakaria also stressed on India's involvement in terrorism in Pakistan. He recalled that "India is involved in acts of terrorism in Pakistan and Islamabad has provided evidence to the UN about Indian interference. India is funding terrorist activities in Pakistan." In response to a question, he mentioned that Pakistan itself is a victim of terror because people of Pakistan and their state institutions have been the target of terrorism.
Meanwhile, Nafees Zakaria used the same news briefing to highlight that India is constantly violating ceasefire at the LoC. He reiterated that Indian belligerence continues to pose threat to the peace in the region, which the international community should take note of. Zakaria stated that "Kashmiris have rejected a draft bill by the sham government that gives police Armed Forces (Special Powers) Acts like powers, which will convert Jammu and Kashmir into a more lawless state. This is deplorable." He shared that the Association of Parents of Disappeared Persons (APDP) has claimed that 8000 Kashmiris have disappeared in IOK have been disappeared


Loading ...