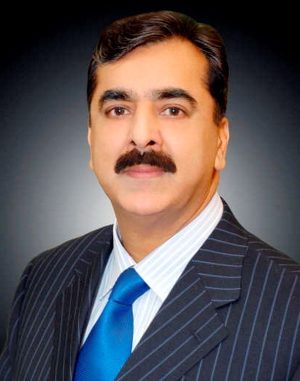 Several analysts have called the speech of Prime Minister Yousaf Raza Gillani on Thursday mocking of the orders of the Supreme Court where he clarified to the crowd that he is the PM not the PN, which the SC fails to understand.
He also said that he will not write any letter to the Swiss authorities at all, no matter what the consequences are. He is ready to face six months of imprisonment for not following the orders of supreme court but will definitely not write to Swiss authorities for details since that is violating the constitution. He further added that violating the constitution will land him into life sentence whereas the highest level of punishment for contempt of court is six months and said that he was better off with punishment for six months.
Adding to his view points, he also clarified that his loyalties are with Pakistan People's Party (PPP) and he will not do anything to hamper the integrity of his party. Further claiming that he is restricted by the law to not write to Swiss authorities where the concerned Swiss personnel have confirmed that they are willing to give the details of all accounts held by the President of Pakistan if the concerned political leaders write to them.
He further said, "If I wanted, I would have written the letter to the Swiss government long ago".
Article viewed on Oye! Times at www.oyetimes.com