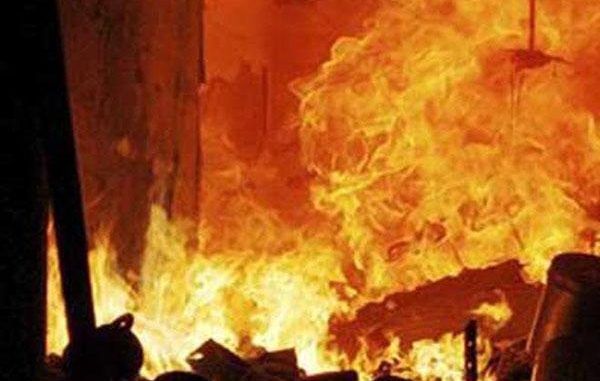 Maha Kumbh Mela is once again hit by a tragic incident where a major fire killed one and injured several. Earlier, the Kumbh Mela had to bear the tragedy of Allahabad Railway Station where several died while trying to ride the train.

Reportedly, the fire tragedy took place hours before the last Shahi Snan, which is likely to attract millions of devotes to the Maha Kumbh Mela. Authorities claim the situation is under control now. Firefighters are investigating the cause of fire which apparently broke out when food was being cooked inside the camp. Eyewitnesses claim that almost 30 make-shift tents were gutted by the fire that broke out at around 2 am.

"As soon as we saw the fire break out, we all rushed out of our tents. That helped keep casualties to the minimum," an eyewitness said.

Senior Superintendent of Police RKS Rathore said that prima facie the fire was caused by a short circuit and the person who got killed was "probably fast asleep and could not run out of his tent before getting engulfed by the flames".

Earlier on January 25, another fire at the Kumbh Mela injured 19 people, of which five died. The security at Kumbh Mela has been tightened and special arrangements are made for the Shahi Snan. A huge gathering is expected at Allahabad where around 31 special trains and 1500 additional buses are arranged for the devotees.