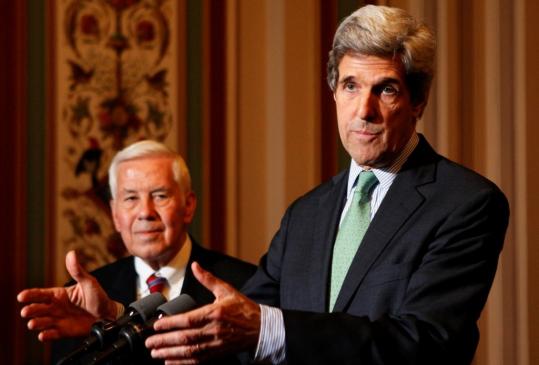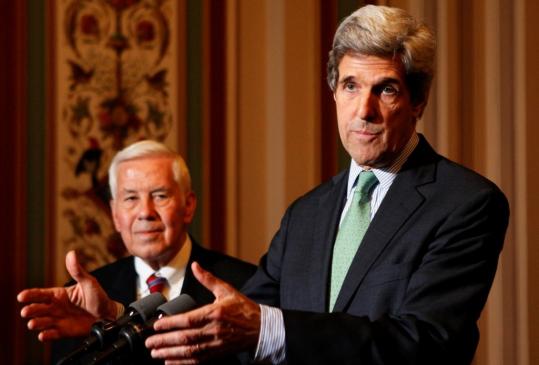 US secretary of state John Kerry commended Pakistan for cooperating with the US over numerous issues. Although he showed concern over the imprisonment of Dr. Afridi who helped CIA trace Osama bin Laden, he maintained that Pak-US relationship cannot be determined over handful of factors.

"Dr. Afridi is in jail, he shouldn't be, et cetera. We have said that. We will fight that. And it's wrong, and it angers all of us. But I don't think you can chuck the whole relationship over one or two or three things here and there because of the overall interest that we have," Kerry said.

"As everybody knows, certain things that have been taking place over the years have really created anger within the country. The body politic is tense, and the politicians respond to that. But then they've been trying to be helpful in other ways, and they have been," he added.

Kerry has been fighting back anti-Pakistan lawmaker demanding cutoff of American aid to Pakistan. He insists that such a move would not be in US interest.

"We have a route for transiting our aid all of our supplies to our troops in Afghanistan for the last years, and now bringing things out. We've had cooperation on intel. We've had cooperation on nuclear weapons… We have cooperation on efforts to ferret out, you know, bad actors in the FATA, in the western part of the country. I think they've got 150,000 troops out there fighting the same fight we are now," Kerry said.