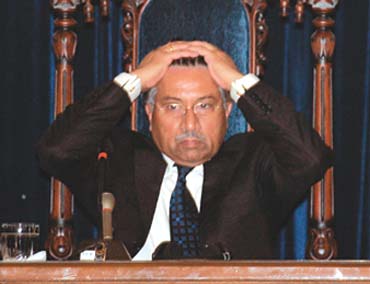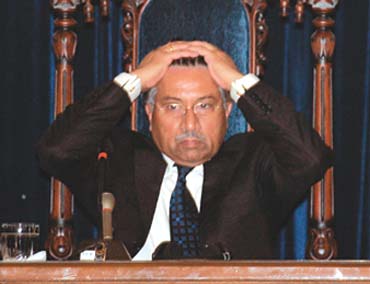 Pervez Musharraf, former President of Pakistan, has been arrested after Islamabad High Court dismissed his bail and issued arrest orders in judges' detention case. Escorted by his security personnel, the former army chief fled to his residence at Chak Shahzad on Thursday.

The verdict puzzled the local police which failed to immediately arrest the retired general. 24-hours later, Musharraf's farmhouse on the outskirts of Islamabad was declared sub-jail after the former military ruler allegedly surrendered himself. Musharraf also appeared in the court of a judicial magistrate in Islamabad on Friday after which he departed for his farmhouse, a sub-jail at present.

Islamabad High Court's Judge Justice Shaukat Aziz Siddiqui canceled Musharraf's bail on Thursday and the court passed a written judgment stating: "He (Musharraf) be taken into custody and dealt with in accordance with law."

Earlier on Thursday, Secretary General of All Pakistan Muslim League (APML) Mohammad Amjad said that if Musharraf's house is declared a sub-jail, request for bail after arrest would be submitted. He also declared that APML would take part in the elections even if Musharraf was arrested.

Chaudhry Mohammad Aslam Ghumman advocate had filed an FIR against Musharraf on August 11, 2009. He accused Musharraf for detaining over 60 judges, including Chief Justice Iftikhar Muhammad Chaudhry, in 2007. Musharraf is also accused of involvement in a conspiracy to murder Benazir Bhutto in 2007 and over the 2006 killing of Baloch nationalist leader Akbar Khan Bugti.