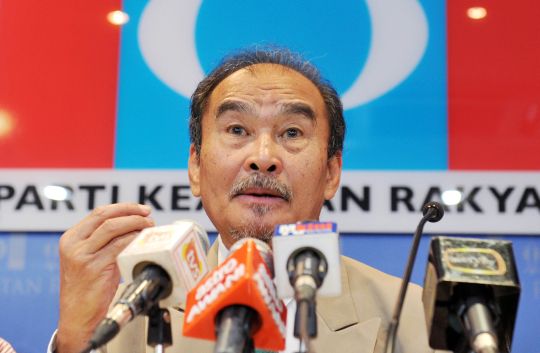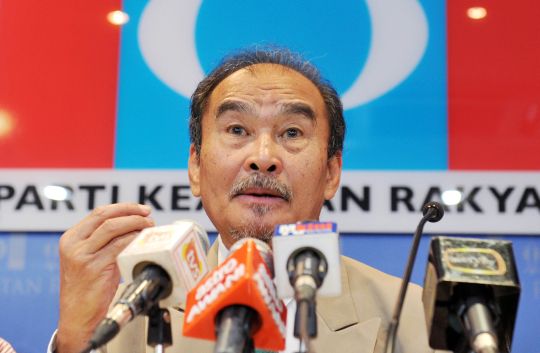 Malaysian authorities are gravely concerned over the possible political violence prior and after the upcoming general election. Former Chief of Army, General Tan Sri Md Hashim Hussein and former Inspector General of Police Tan Sri Musa Hassan have alerted all relevant agencies to play their role in maintaining peace during the elections on May 5.

"These bombs, Molotov cocktails, arson, wielding of parangs and metal rods are unprecedented in Malaysian election campaigns. We are alarmed that the Minister of Home Affairs stated publicly that these happenings would worsen more than a month ago, in what we consider an endorsement of political violence, and that these incidents have indeed occurred.

However, we applaud the police force, especially the Penang police force for taking swift action to pre-empt any further violence and setting up a task force to investigate the incidents," said Hashim.

Hashim said he has convinced Musa to join Pakatan Rakyat Security Advisory Council.

"As people who have spent a great part of our lives protecting and serving Malaysians to ensure peace and safety in our country of ours, we wish to categorically state that political violence has no place in our democratic process. Elections must not only be free and fair; they must also be conducted peacefully and in an orderly manner," he added.

Hashim also claimed that Pakatan Rakyat plans to increase police salaries by 15%, expand the Crime Investigation Department (CID) and increase funding to support the police force.

"We hereby call for urgent and immediate measures by the agencies concerned to closely monitor the situation. It is their responsibility to ensure that political violence does not escalate both before and after the elections on May 5," he exclaimed.