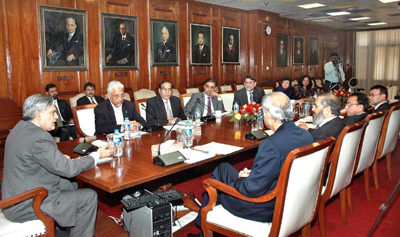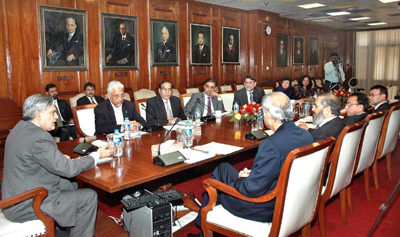 The Federal Finance Minister of Pakistan has promised the Governor of Sindh, Dr. Ishratul Ebad Khan that the Federal Government will continue to support the development projects in Sindh which includes long term projects like the circular railway in Karachi. The meeting was held this Tuesday in which the Finance Minister assured the Governor that he will make sure the KCR projects ends before time. The two leaders also discussed the socio political situation of Pakistan.

Senator Muhammad Ishaq Dar also told the media this Tuesday that the financial indicators in the country along with the GDP growth have improved and the inflation in the country is also declining against the earlier forecasts. These financial indicators have been endorsed by International Monetary Fund (IMF) in the second review held recently, he informed. The Finance Minister was speaking at a meeting with a delegation officers of HSBC Bank at State Bank of Pakistan (SBP) Headquarters. Senior Advisor to HSBC Group, Shrard Couper Coles appreciated the approach taken by the Federal Government for recovery of the economic conditions and for also attaining stability in the forex market.

The Finance Minister shared with the HSBC Bank delegation that the economic development in Pakistan is registering an upwards surge and the country is now heading towards attaining a stable position in the world investment market. Senator Dar lauded the decision of the bank to consider Pakistan as a projected investment market in a multiple development sectors and also assured his Government's full support for the sale of Hong Kong HSBC Bank Limited.