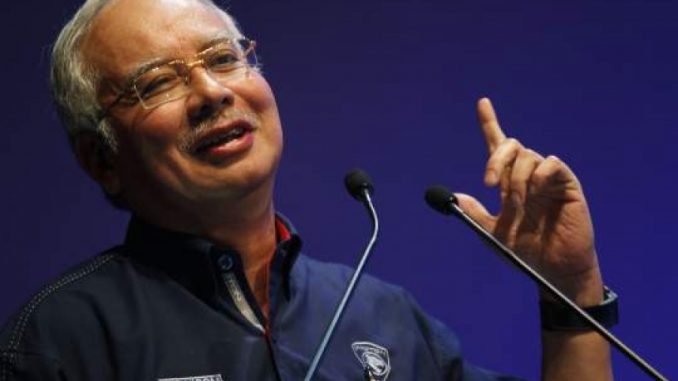 Datuk Seri Najib Abdul Razak informed today that the people would continue to get the 1Malaysia People's Aid (BR1M) as long as the country is politically stable and has a continuous strong economic growth. He added that it was the priority of the Barisan Nasional (BN) government to make sure that the country remains strong.

'Currently, BN is able to administer the country well, when other countries are facing problems, through policies which are strong and accelerate economic growth, although there are uncertainties in the world economy. But in Malaysia, we are able to determine our economy as well as accelerate its growth, and when the country's revenue increases, we distribute the wealth to the people,' Najib said while launching the BR1M 2014today. Najib also added that the government has allocated RM4.6 billion for BR1M 2014 which would in turn benefit 7.9 million recipients. He said he hoped this increase in the value of BR1M could help in easing people's burden, especially that of the urban residents.

Najib said that the improvements made to the BR1M were in tandem with the implementation of the targeted subsidy to make peoples burden lighter. 'Therefore, the government will change the policy on subsidy, which is from bulk subsidy to targeted subsidy to ensure that the implementation of the subsidy is fair,' he added. He further added that the bulk subsidy was wastage because a lot of people like foreigners and tourists also availed the facility.