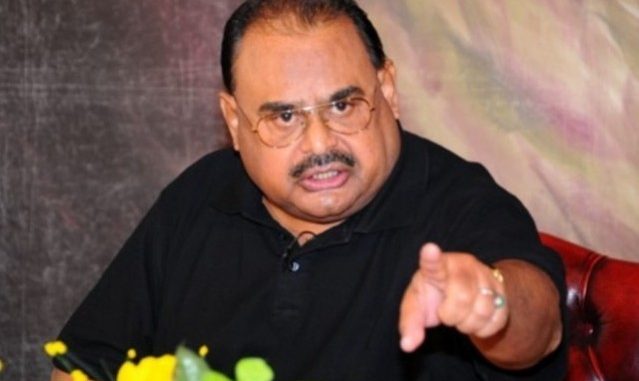 You can publish this article on your website as long as you provide a link back to this page.
This article was last updated on April 16, 2022

The Muttahida Qaumi Movement (MQM) Chief Altaf Hussain said this Thursday that he did not say anything illegal or unconstitutional. Addressing the joint meeting of the party members of Pakistan and UK, he urged the rulers not to repeat mistakes of the past that landed country into turmoil. "I did not say anything that differs from constitution", he stated.
On March 19, Pakistan Tehreek-e-Insaf (PTI) submitted a resolution in Punjab Assembly condemning Altaf Hussain's statements. The resolution condemned MQM chief Altaf Hussain's remarks for inciting army against the elected government. On March 18, the MQM chief had appealed to the armed forces not to pay heed to the government in case they ask the military to intervene in Sunni-Shia conflicts in Muslim countries. Speaking at the party's 30th Foundation Day, celebrated at Jinnah ground in Karachi, the party leader had said, "The government should not use the Pakistan army for their own purpose and should not involve them in killing Muslim brothers in Libya, Syria, Bahrain and other countries."
Pakistan Muslim League – Nawaz (PML-N), Pakistan People's Party (PPP), Pakistan Muslim League – Quaid (PML-Q) also supported the resolution. This is the second time a resolution was proposed against Altaf's statements. Imran Khan, the Chairman of Pakistan Tehreek-e-Insaaf has termed the statements regarding army and troops by Altaf Hussain as anti-democratic. He says the solution to a bad democratic government is not involving army but bringing a better democratic government.