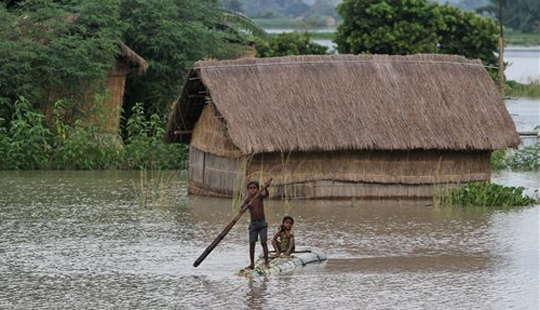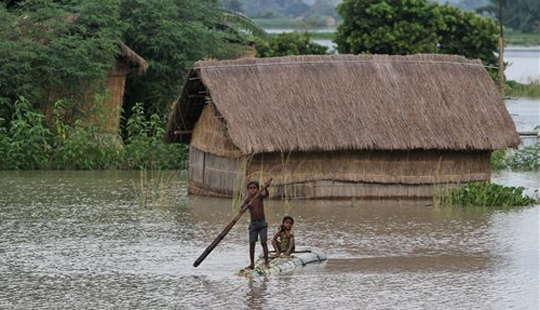 The Uttar Pradesh floods have hit the state hard with about twenty eight people dead and more than 1000 villages affected by the tragedy. Several rivers in the state are flowing above the danger mark, keeping the army on alert.

"Floods have so far claimed 28 lives with nine districts of the state being affected by the crisis. Relief and rescue operations have been launched (in the affected areas). In all, around 1,000 to 1,500 villages have been affected by the floods," Chief Secretary Alok Ranjan informed reporters in Lucknow. The affected districts include Bahraich, Shravasti, Balrampur, Gonda, Lakhimpur, Barabanki, Sitapur, Faizabad and Azamgarh."A round-the-clock vigil is being maintained. Although the army has not been called in, it has been informed that its help may be required," he further added. Ranjan informed that Bahraich was the worst flooded area where 202 villages have been affected by floods and 14 were found dead in the area.

"As requested, an NDRF team is working in Bahraich. For villages in the interior, we have requested two helicopters from the army for rescue and relief work," he said. An official informed that the army was alerted this Monday after the floods continued to cause havoc in Uttar Pradesh. More than 17,000 people have occupied the relief camps, the official further informed, adding that the National Disaster Response Force (NDRF) has been deployed and the army has been alerted.