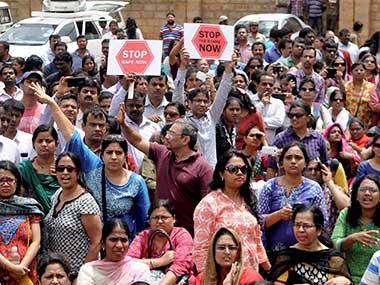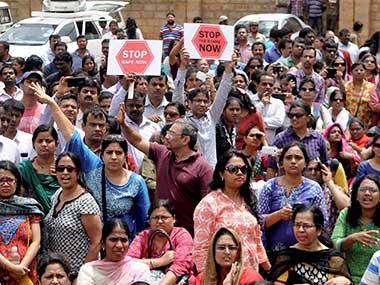 This is the third incident that has taken place in the last four months where a three year old girl student has been allegedly sexually abused inside a private school in Bangalore this Tuesday, said the Police. This incident makes many parents question themselves, are their kids actually safe in schools? Parents should never have a reason to think twice about sending their girls to school but for that incidents like this need to be completely stopped.

"A three-year-old girl studying in nursery class was allegedly sexually abused here," Joint Commissioner (Crime) Hemant Nimbalkar told PTI late Tuesday night. According to FirstPost, while addressing parents outside the school premises this morning, the principal said: We will put all our resources and efforts to get the perpetrators of the crime. The police has examined each area of school campus and have provided all records for investigation. We went through all the CCTV recordings, we are sure there was no outsider entry into the school.

A criminal case has been registered under the Protection of Children from Sexual Offences (POCSO) Act 2012 and IPC section 376 (rape) on a complaint from the father of the child, he said. Former NCW Chief Mamta Sharma today said that the government must arrange sensitisation programs via NGOs in schools and colleges and also for the police force. According to the complaint, the girl was crying when her mother picked her from the school in Jalahalli and was not behaving normal and had symptoms of fever. While the girl initially told her mother that someone beat her up, she later said she was sexually abused, he said.