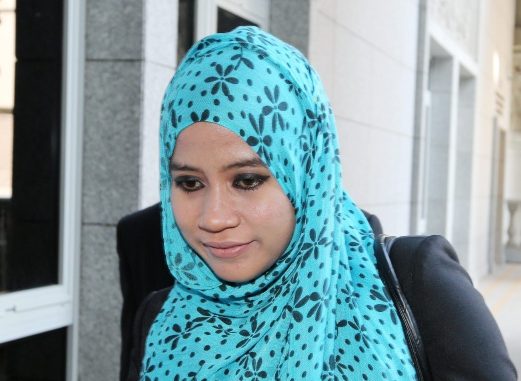 Muhdalena Ahmad, 30 years old, had grabbed attention when she and Khalil Afendi Abd Hamid were reported to have run amok outside the B complex of the Prime Ministers Department two years ago. Hamid and Ahmad were shot whereas Hamid died succumbing to his injuries. Muhdalena had been shifted to Hospital Permai mental hospital in Tampoi.

Muhdalena had given birth to a baby boy three days ago and had been shifted to the hospital to deliver. On Thursday morning, the suspect had asked permission to go to the toilet and the police personnel on duty let her off without being escorted at about 8.50am. Following that, the replacement sentry team that was supposed to take over duties at 9am found that the suspect was missing according to Malaysian digest. This morning she was rearrested in Ayer Keroh. Johor police chief Datuk Mokhtar Shariff confirmed her arrest and informed that she is back at the state capital for further investigations. "She is now in police custody and we have obtained a two-day remand order to facilitate investigations under Section 224 of the Penal Code for escape from custody," he said when contacted by the New Straits Times today.

"We will investigate the police personnel for negligence of a public servant in allowing a person under his custody to escape under Section 223 of the Penal Code. I assure the public that we will do our best to investigate the police personnel in a transparent manner that led to the escape of the suspect," said Mokhtar.