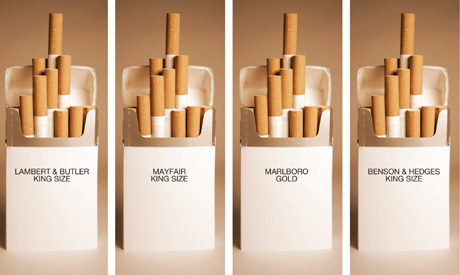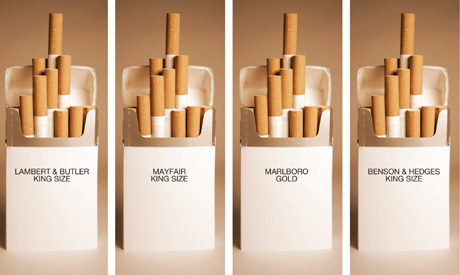 By December 2012, Australians will have to hunt harder for their favorite brand of cigarette since they would all have the same packaging. Australia recently introduced a unique law of plain cigarette packaging, drawing attention of Canada, New Zealand and the U.K., countries planning to impose similar laws.
In Australia, smoking is banned in enclosed public places in addition to several outdoor areas, making it one of the countries with strictest smoking laws. Moreover, cigarette manufacturers are forbidden to sponsor events and can only sell cigarettes behind closed doors.
Ian Olver, the CEO of Cancer Council Australia said: "This has been a really important campaign for us. It was one of the last opportunities that the tobacco companies have had to advertise their product.
"Young people get attracted to cigarette packets because of the way they represent their lifestyles. A sportier person might buy what they consider a sportier brand, and every time they take that packet out, they advertise that brand to their peers."
Despite everything, almost 15,000 people die from smoking related diseases every year and 15% of Australians smoke.
Evidently, the tobacco industry does not embrace such laws.
Anne Edwards, a Philip Morris Asia Ltd. spokesperson said: "The Government has passed this legislation despite being unable to demonstrate that it will be effective at reducing smoking and has ignored the widespread concerns raised in Australia and internationally regarding the serious legal issues associated with plain packaging. Plain packaging turns tobacco products into a commodity, robbing PML of its ability to differentiate its products from competitor brands, and thereby substantially diminishing the value of PMA's investments in Australia."
Article viewed on Oye! Times @ www.oyetimes.com