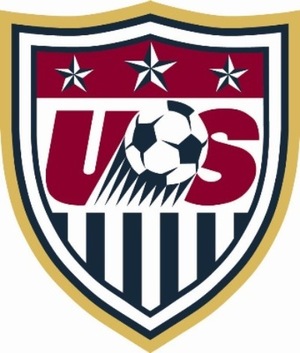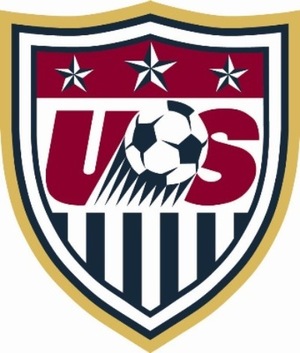 All 78 Development Academy Clubs Will Play Three Games during Four Days of Action that Includes Instruction for Referees and Coaches
READY FOR KICKOFF AT PREMIER SPORTS CAMPUS: The 2011 U.S. Soccer Development Academy Winter Showcase is set to begin Friday, Dec. 2 at the Premier Sports Campus in Lakewood Ranch, Fla. All 78 Development Academy clubs will be gathered for the first time this season and will play three games on alternating match days. The Academy teams will play a total of 234 games during the Showcase, with a whopping 78 matches played Dec. 3 throughout the morning and the afternoon.
NIKE INTERNATIONAL FRIENDLIES CONTINUE: The ninth edition of the Nike International Friendlies continues Dec. 2 with tournament leaders Brazil facing France, followed by the United States taking on Turkey (Fox Soccer, 5 p.m. ET). Brazil opened the tournament with a 1-0 win against Turkey (highlights) and in the second match of the doubleheader a 93rd minute goal by Wesley Wade delivered the U.S. a dramatic 2-2 draw against France (highlights), a team they had lost to 3-0 a month earlier. The U-17 Men's National Teams of the U.S., Brazil, France and Turkey are playing a six-game round-robin format. Fox Soccer Channel is televising all three of the U.S. U-17 MNT games that will kick off at 5 p.m.ET. U.S. head coach Wilmer Cabrera spoke with ussoccer.com about the progress of his group and the importance of the Nike International Friendlies.
Date Match Result/Kickoff (ET) TV
Nov. 30 Brazil vs. Turkey 1-0 —
Nov. 30 USA vs. France 2-2 Fox Soccer
Dec. 2 France vs. Brazil 2 p.m. —
Dec. 2 USA vs. Turkey 5 p.m. Fox Soccer
Dec. 4 Turkey vs. France 2 p.m. —
Dec. 4 USA vs. Brazil 5 p.m. Fox Soccer
A LOOK AT THE ROSTER: U.S. head coach Wilmer Cabrera has included 20 players on the roster who will make the short drive from Bradenton for the matches. For the first time, there is a completely new roster of players in Residency. Cabrera is still breaking in the new group, all of whom were born in 1996 and will be eligible to attempt to qualify for the 2013 FIFA U-17 World Cup. Sixteen of the 20 players hail from Development Academy clubs, the New York Red Bulls contributing five to the squad.
WHAT IS RESIDENCY: The U.S. U-17 Men's National Team Residency Program was founded in 1999 with the intention of bringing together the nation's top young players to train together on a daily basis. The program has since expanded and now includes 32 players, but continues to live and train at the IMG Academies in Bradenton, Fla. Players train daily under Cabrera and his staff and attend school in the afternoons. They also have access to some of the country's top strength and conditioning experts, nutrition programs and mental conditioning.
ACADEMY SELECT TEAMS SET TO IMPRESS: Saturday evening, one of the off-days for the international teams, will feature four Development Academy Select Teams going head to head. Two teams from the U-15/16 age group will face off at 5 p.m, and will be followed by two teams made up of U-17/18 players at 7 p.m. Select Teams players are chosen by the Development Academy scouting network, technical advisors and youth national team coaches. They will have the unique opportunity to play alongside the top players in their age group in a competitive environment in front of hundreds of college and youth national team coaches. The top performers from the games will be invited to train with the U.S. U-17 MNT.
NIKE ELITE TRAINING 2.0 AVAILABLE ON-SITE: Designed to provide a complete, premium football training experience to enable players to fulfill their potential, Nike Elite Training 2.0 will be accessible throughout the Winter Showcase so athletes can see not only how they perform, but how they can improve. In addition to SPARQ testing of jumping and sprinting, players will be put through skills testing designed to mimic the movements of footballing legends like Cristiano Ronaldo, Wayne Rooney, Andres Iniesta, and others. Through GPS tracking, players will be measured for top speed, average speed, distance covered, and other stats during a 7 v. 7 game that will help provide a customized picture of an individual athlete's current profile and show specific ways for them to develop.
REFEREE DEVELOPMENT: The Academy Winter Showcase also provides opportunities for the country's top referees to be identified and trained in a positive learning environment under the direction of U.S. Soccer's Referee Department. In addition to receiving daily feedback on their performances from the top U.S. Soccer instructors, Academy referees will get field instruction from professional referees Terry Vaughn and Ricardo Salazar, as well as Women's Professional Referee Coordinator Sandra Serafini. While at the Showcase, the officials will be tested on their knowledge and application of the offside rule using an interactive video testing program.
COACHING EDUCATION OPPORTUNITIES ABOUND: In continuation of coaching development, U.S. Soccer has brought in several former professional coaches, including former U.S. Men's National Team coach and U.S. Soccer Hall of Fame inductee Bob Gansler, to provide instruction and feedback to both Academy coaches and the Technical Advisors. Also participating in the process are U-20 MNT head coach Tab Ramos and U-18 head coach Richie Williams.
ussoccer.com HAS YOU COVERED IN FLORIDA: Once again ussoccer.com will be your best source for all video highlights and information related to the Winter Showcase and Nike International Friendlies. Studio 90 will be on hand all weekend as part of complete coverage available on the 2011 Winter Showcase section of ussoccer.com, the Youth National Teams blog and twitter @ussoccer_ynt.