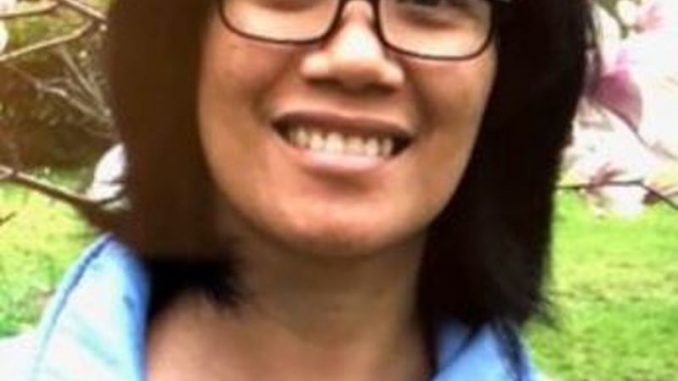 The Toronto Police Service is requesting assistance locating a missing woman.
May Rodriguez, 42, was last seen on Tuesday, June 12, 2018, at 7:09 a.m., in the Eglinton Avenue West and Bathurst Street area.
She is described as 5'5″, 130 lbs., black, shoulder-length, straight black hair with bangs. She was last seen wearing prescription glasses, believed to be wearing black pants, light-blue puffy fall jacket, blue runners with orange highlights, grey baseball cap with Blue Jays logo to the front. She is carrying her phone in a red phone case.
Police are concerned for her safety.


Loading ...