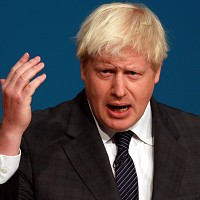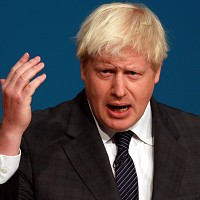 The Mayor of London, Boris Johnson used his speech to Conservative Party conference in Birmingham, carefully to pour praise on the Prime Minister for the "fantastic job" he was doing and also predicted that the Conservatives will get victorious in PM's leadership in the next general election for 2015.
Rumors are there about the possibility of the mayor making a bid for Mr. Cameron's job, following polls indicating that he could give the Tories a massive voting boost, who are currently trailing Labour by almost 10 points.
But Mr. Johnson has stressed his loyalty to PM, while Mr. Cameron has insisted that he trusts the mayor, who was given a joyful reception by delegates at a Monday night rally.
Johnson, who beat Ken Livingstone in a rematch last May with a big diffrence, thanked activists who helped him to re-election as he outlined his achievements in the capital and the plans for his current term. He said: "You showed that we can overcome a Labour lead and win in the places which the two Eds are so cocky as to think that they own."
After wishing Mr. Cameron a happy birthday, Mr. Johnson has cracked a joke: "I was pleased to see that you called me a blond-haired mop in the papers. If I am a mop, David Cameron, you are a broom – a broom that is clearing up the mess left by the Labour government, and a fantastic job you are doing.
"I congratulate you and your colleagues George Osborne the dustpan, Michael Gove the J-cloth, William Hague the sponge. It is the historic function of Conservative governments over the last 100 years to be the household implements on the floor of the house, so effective at clearing up after the Labour binge has got out of control."
Article viewed on Oye! Times at www.oyetimes.com.