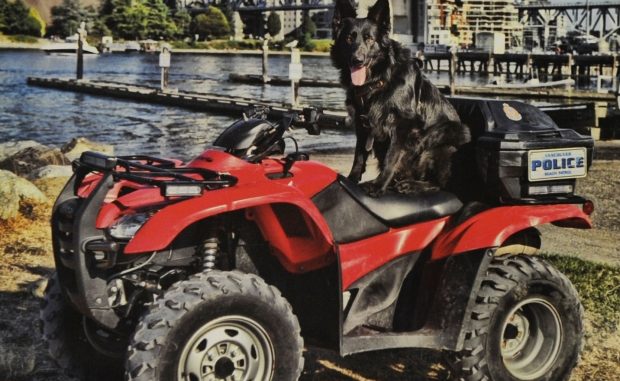 In a press release issued by Vancouver police, it has disclosed to have arrested a 31-year-old Burnaby man who allegedly attacked a police dog with a pair of scissors during his arrest on Sunday night, when he was cornered in a stolen van on Victoria Drive.

The statement issued by spokesperson, Const. Brian Montague, explained that police identified a stolen vehicle being driven through Strathcona east along Hastings Street near Dunlevy Avenue just after 9 p.m., when the officers began chasing it to the Victoria Drive where it was trapped and Police released Shack, the police dog, to help get the man under arrest. He added that when the dog bit the man, he used a pair of scissors and "reportedly began stabbing at the police dog." Montague added that soon the dog's handler and other officers intervened and caught hold of the situation by arresting the man. The suspect was treated for dog bites and shifted to jail, while the dog and another officer received minor injuries. Montague concluded that the man is now charged with several criminal offences including intentionally trying to harm a service dog.

In a formal complaint made by Pivot Legal Society in 2011, it had asked Vancouver Police to review its "bite and hold" policy, where it instructs a police dog to chase a suspect and bite until its handler calls it off. However, the complaint was dismissed in January 2012, when the Vancouver Police Board revealed that it allows the handler to decide when force will be used.