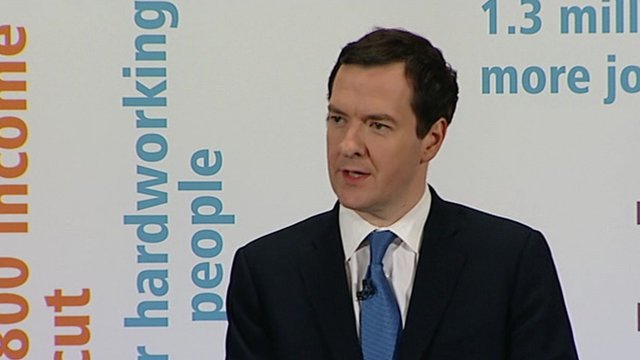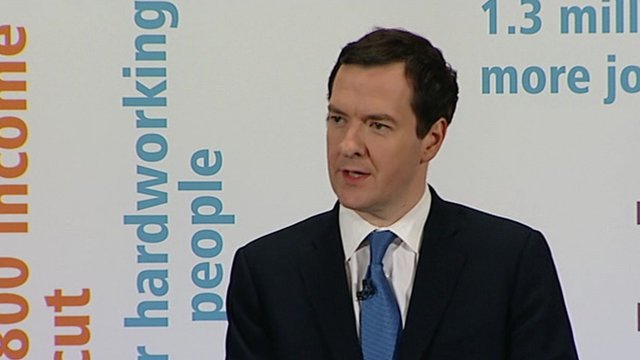 The Chancellor George Osborne has unveiled the future Conservative government's plans to target for "full employment" in Britain, through declaring job creation the main part of the Government's economic plan.
Mr Osborne was wise enough for not mentioning that he was not offering a Government "guarantee" of a job, but with more than two million still looking for work, he told it was essential to get more people back into employment.
The Chancellor has claimed that Britain's strong record on job creation made the prospect of "full employment" possible if the government continued its focus on reforming the economy.
Mr Osborne has delivered the coalition message on "working to build an economy that supports full employment" – a big message of Conservatives before the 2015 election.
During an address at Tilbury in Essex, Mr Osborne has said the Conservatives' policy had led to 1.3 million new jobs but, "Our work is not done – we need more jobs to be created in Britain".
"It's our approach to the economy: fix the fundamentals; back hard-working people; support business; and sort out welfare so it always pays to work."
Mr Osborne has also revealed his aim for Britain to "have the highest employment rate of any of the world's leading economies."
He has also expressed the ambition "to have more people working than any of the other countries in the G7 group."
The chancellor has added that overhaul of the tax and welfare structure will help in achieving the full employment goal.
The Labour party response to the news unveiled as shadow chief treasury secretary Chris Leslie has said the Government's economic strategy had left hundreds of thousands of young people stuck on the dole.
Mr Leslie has indicated: "Full employment is the right aspiration but George Osborne has announced no new policies today to help people into work."
Article viewed on Oye! Times at www.oyetimes.com.