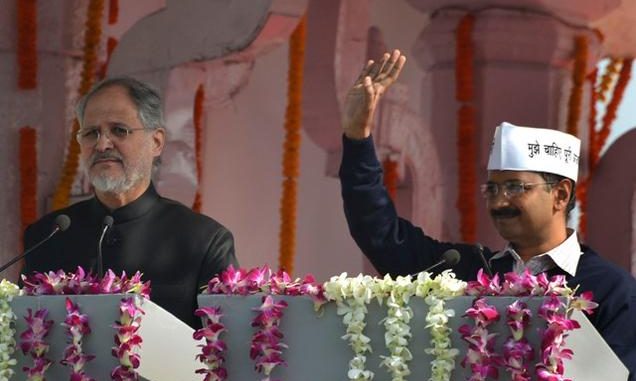 The Supreme Court this Monday has granted two weeks of notice to both BJP and the Congress to make a clear decision on whether any of them is in a position to stake claim for the government formation in Delhi while the Assembly is being kept under suspended animation following the resignation by the Aam Aadmi Party Government.

The bench comprising of two justices, R M Lodha and Kurian Joseph, said that the matter "cannot be in limbo" and gave both the parties a deadline of April 17th to come out with their stands by. AAP, which has been crying foul on the imposition of the President's rule in Delhi, has also contended that keeping the Assembly under suspended animation for a year would invite horse trading. Senior advocates P S Patwalia and Mukul Rohatgi, appearing for the BJP, submitted that the court should wait until the conclusion of the general elections when the Lt Governor would be in a better position to judge whether any party could form the government.

The BJP, which was the single largest party had sat in opposition during Arvind Kejriwal's 49-day regime, also said that the government formation by any party is a political decision and for which requires to call a meeting of its parliamentary board. In the 70-member Delhi Assembly, AAP with 28 seats and the support of eight-member Congress had formed the government. BJP has 31 seats and the support of one Akali member. Congress, which was represented by senior advocate K Parasaran, said LG was not made a party in the matter.