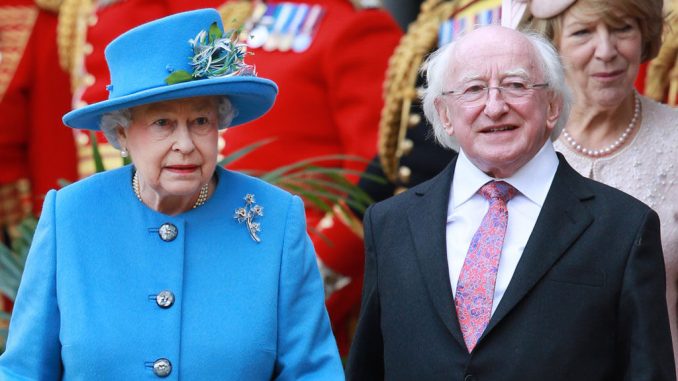 Irish President Michael D Higgins has hailed the strong and enduring ties between Britain and Ireland during a historic speech at Westminster on Tuesday.
Mr Higgins is Ireland's first head of state to be invited to the U.K. on a state visit and the first to address the both Houses of Parliament.
Irish President's four-day visit follows the Queen's successful state visit to Ireland three years ago.
Mr Higgins has told during his special visit that both countries have links with each other that are "warm" and "deep" in nature. They were friends as well as partners, united by "strong and resolute" ties that were once seemed unachievable.
He has told the ministers and peers that the transformation of relationship between the two countries over the past two decades was a source of "immense pride".
The Irish President has said: "I am conscious that I am in the company here of many distinguished parliamentarians who have made their own individual contributions to the journey we have travelled together.
"I acknowledge them and I salute them, as I acknowledge and salute all those who have selflessly worked to build concord between our peoples. I celebrate our warm friendship and I look forward with confidence to a future in which that friendship can grow even more resolute and more productive."
Mr Higgins has also been invited to stay at the Queen's home, Windsor Castle, where a state banquet is being held in his honour later at night and the presence of Northern Ireland Deputy First Minister and ex-IRA commander Martin McGuinness at the royal dinner.
President Higgins will touch down the themes of deep economic, political and cultural ties between the two countries during his four-day trip. It will also include a trip to Oxford, Shakespeare's birthplace of Stratford-on-Avon and the city of Coventry.
Article viewed on Oye! Times at www.oyetimes.com.