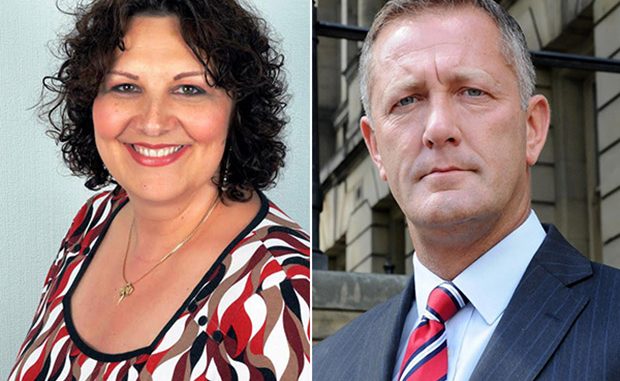 The deputy to South Yorkshire's Police and Crime Commissioner has quit expressing her belief that the PCC should have resigned over the findings of Rotherham child sex abuse scandal report.
Tracey Cheetham has said it was vital for people to have confidence in the office, and said it would have been "the right thing" for him to step down from his position.
Ms Cheetham has stated: "After careful consideration of my position as Labour Deputy PCC, following Shaun Wright's announcement that he has resigned from the Labour Party, it has become clear to me that I am unable to continue in the role and have therefore tendered my resignation.
"It is vital for people to have confidence in the office of Police and Crime Commissioner and with this in mind, I believe it would have been the right thing for Shaun Wright to resign. This has become even more apparent given the overwhelming opinion of the public – as they are the people to whom the Commissioner is ultimately accountable."
She has also regretted the failure of council to tackle the issue that made 1,400 victims of child sexual exploitation suffer for long and still many of them would be unheard.
She has added: "Political point scoring will not help the victims and I hope the progress that has been made by South Yorkshire Police, in bringing those who perpetrate these dreadful crimes to justice, will continue and more children will be spared suffering this abuse."
Her comments came as Prime Minister David Cameron has also backed the growing calls for Mr Wright to resign over possible misconduct in handling the issue.
Mr Cameron has stated: "The right decision would be to resign and take full responsibility for what happened."
Despite the mounted pressure on PCC, Mr Wright has turned down the calls to quit his £85,000 a year post.
However, Mr Wright has resigned from the Labour Party on Wednesday after it threatened to suspend him but has insisted on retaining his post as police and crime commissioner for South Yorkshire.
Mr Wright was the Labour council cabinet member responsible for children's services in Rotherham for five-year period from 2005 to 2010, a time scale between the span 1997-2013 covered by Professor Alexis Jay's report regarding wide-scale sexual exploitation of children as young as 11 years including gang rapes, grooming and trafficking.
Article viewed on Oye! Times at www.oyetimes.com.