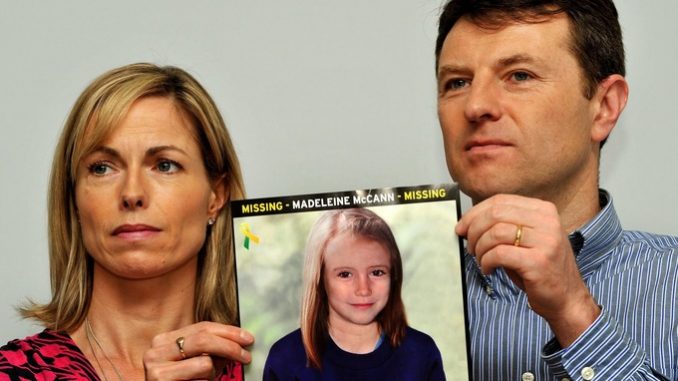 British police have confirmed about taking a dossier comprising of around eighty pages of tweets, Facebook and other social media posts to prosecutors as evidence that people using internet "trolling" aimed to abuse parents of missing child Madeleine McCann on social media could be committing crimes.
The Scotland Yard is investigating the abusive material directed at Kate and Gerry McCann.
According to reports, there are many people who feel that the McCann's mistake of leaving their daughter asleep in their rented vacation house in Portugal in 2007 is unforgivable. A door was left unlocked, and she disappeared from her room and has never been found.
One of the shocking posts on message board reads: "These 2 should burn in hell.
"I will supply the petrol," "I'll supply the lighter – happily."
While some messages include direct threats: "We need some numbers for some assassins on taps," and "I hope that the McCanns are living in total misery" … "I want to see them smashed up the back of a bus or trampled by horses," even one calling for "terrorists" to murder the couple.
After viewing increasingly menacing nature of posts, a woman public campaigner had helped to compile the messages and said: "We're very worried that it's only going to take somebody to act out of some of these discussions, some of the threats that have been made. We couldn't live with ourselves if that happened and we had done nothing."
The police have told the campaigners: "The material will now be assessed and decisions made as to what further action if any should be undertaken."
A Scotland Yard spokesman has told after receiving the dossier: "We can confirm we received a letter and documentation on September 9 which was passed to officers from Operation Grange. They are assessing its contents and consulting with the Crown Prosecution Service and the McCann family."
Article viewed on Oye! Times at www.oyetimes.com.