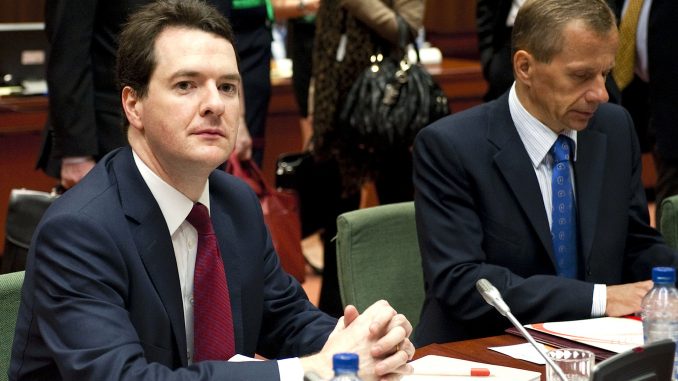 The British Finance Minister, George Osborne, is set to discuss his government's pitch to reform its EU membership terms during a tour of Sweden and Denmark on Monday. He is anticipated to meet with Swedish prime minister, Stefan Loefven, and Denmark's premier, Lars Loekke Rasmussen, along with their foreign and finance ministers. Osborne will try to convince them that UK's reform agenda will benefit them too.

Mr. Osborne has already met with Finland's finance minister Alexander Stubb on Sunday as he informs different EU leaders that the UK hopes to "reform the EU so its works for all its citizens." A statement released by the treasury office says that "we are determined to deliver a new settlement for Europe that works for everyone within it." Cameron has promised to hold an in/out referendum on EU membership by the end of 2017. According to his plans, Cameron sought assurance during the June EU summit that decision-making on the EU's single market will not be dominated by the 19 eurozone countries; curbs on access to welfare benefits for EU migrants; and an opt-out from the preamble to EU treaties which talks of moving towards "ever closer Union".

In the past, both Sweden and Denmark have supported UK because they don't have any plan to join the eurozone currency bloc any time soon either. Both countries have traditionally been more skeptical of European integration and voted with the UK on EU budget reform.