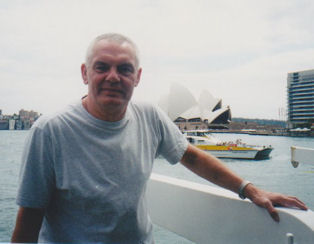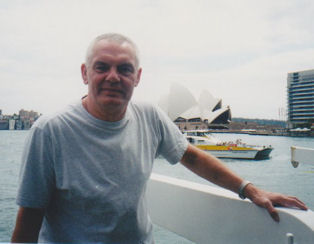 Two teenagers have been sentenced to thirteen years for manslaughter, after they subjected a 62-year-old man on a night out to a violent homophobic assault that led to his death.
The incident happened in Trafalgar Square.
At the Old Bailey today (26 January 2011), Joel Alexander, now 20, of Talbot Road, Thornton Heath, south London received six years in a Young Offenders Institute (YOI) and Ruby Thomas, now 19, of Bourdon Road, Penge, SE20, received seven years in a Young Offenders Institute (YOI), including one year for hostility demonstrated on the basis of sexual orientation.
They were previously convicted on 16 December 2010 of Ian Baynham's manslaughter after a three-week long trial. Thomas was also convicted of an individual charge of affray.
A third defendant, Rachael Burke, also now 18, of Beaumont Road, SE19, received a sentence of two years in a Young Offenders Institute (YOI) after being found guilty at a previous trial of affray. She was acquitted of manslaughter, and a separate charge of actual bodily harm against 30-year-old Phillip Brown, a friend of Ian Baynham who was with him on the night.
Detective Inspector Paul Barran, who led the investigation for the Metropolitan Police, said: "First and foremost, Ian's death was totally unnecessary. The police investigation clearly showed a background of aggressive, drunken behaviour that led to hostile confrontations with others – decency and respect were non-existent.
"I would really like to express my sincere thanks to members of the public who gave evidence, which was essential in showing the horrific impact the incident had on passers-by. Furthermore, my thanks and appreciation go to Ian's family and friends whose support and cooperation has been magnificent despite the tragedy they have endured.
"Our thoughts will always be with them as they try to come to terms with the death of a gentleman with genuine morals. The dark shadow of that evening's events will remain with those involved for a long time, and as shown by the court today, there is no place whatsoever in our society for any type of aggressive, abusive confrontational behaviour, or homophobic crime."
The court heard how an altercation sparked by Thomas shouting homophobic abuse at Ian resulted in the civil servant being punched to the ground by Alexander then kicked and stamped on by the two girls on 25 September 2009.
Police were originally called at approximately 22:45hrs on the night of the attack. Ian, an openly gay man, and his friend Phillip, had enjoyed an evening out in Soho to celebrate Ian's new job with the UK Border Agency.
The pair had just got off the No. 24 bus in Trafalgar Square, and were making their way to Charing Cross Station to go home when they encountered the three teenagers, just before the corner with Duncannon Street.
Alexander, 18 at the time, and Thomas and Burke, aged 17 at the time, had met up during the early evening with other teenagers in Crystal Palace Park, where they started drinking, and had arrived in Trafalgar Square around 21:00hrs. Half an hour before the main incident, the two girls were restrained by friends during an altercation with a large group of young teenage boys also out in the Square.
As Ian and Phillip walked past South Africa House, where the trio was sitting on a low wall, Thomas made a comment and then shouted homophobic abuse at them. When Ian went back to protest to her, a physical argument ensued with the whole group, during which he was punched unconscious by Alexander and fell immediately to the ground.
The two teenage girls were then seen to stamp and kick Ian's head and chest as he lay on the pavement severely bleeding from a serious head injury, which had caused him to start fitting.
After Phillip tried to remonstrate with Burke a few moments later, he claimed he too became subject to violence as she punched him several times in the face. He attempted to stop the girls fleeing, however passers-by got the wrong impression and intervened, allowing them to get away.
Ian, from Beckenham, Kent, was taken to the Royal London Hospital in a coma from which he never recovered. His life support machine was switched off on Tuesday 13 October. A subsequent post-mortem gave cause of death as head injuries. The impact of the blow from Alexander was still visible to the pathologist more than two weeks after it was struck.
Jenny Baynham, sister of Ian, said today: "My brother was an ordinary, honest, decent man, loved by his family, especially our mother, and his many friends. His only crime seems to have been to stand up for who he was, and it is impossible to make sense of the dreadful events that led to his death. The outcome of this trial may help us deal with our loss but nothing will bring him back.
"Our great thanks go to the police team led by DI Barran, and the Prosecution Counsel, led by Brian Altman, who have worked tirelessly to pursue a conviction. They have provided enormous support to me and my family, which we very much appreciate."
George Richardson, long-term close friend of Ian, said: "Ian's death resulted from an attack motivated by homophobia. Mindless violence generated by a total absence of tolerance and fuelled, as we now so often see, by alcohol. It has pointlessly robbed myself and others of an excellent friend.
"Ian died because he was proud and honest about who he was. I can only hope this will encourage all victims of hate crime, however perpetrated, to report these to the police, so they have the statistics and the resources to deal with every case as effectively as they have dealt with this one."
Detective Chief Inspector Sam Faulkner, of the Violent Crime Directorate at the MPS, said: "Homophobic attacks of this severity that have led to the death of the victim, are thankfully very rare in London. However, we recognize there continues to be significant under-reporting of homophobic and other hate crimes and would urge any victims to come forward to us directly, or via our range of third party reporting systems.
"The MPS is resolutely committed to tackling all forms of hate crime, and will continue to work closely with partners and engage with LGBT communities through local Safer Neighbourhoods teams and specialised LGBT liaison officers in our efforts to increase confidence. We hope this will encourage more victims to report incidents so that we can better understand and investigate them and thus bring more perpetrators to justice."