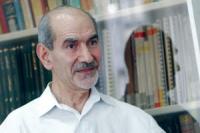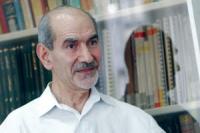 Twenty days after his arrest, there is still no news on the condition of political prisoner Mohammad Tavassoli.
Tavassoli, the head the political bureau of the outlawed Freedom Movement, has been in prison since his arrest on 3 November. The lack of any news about his condition has given rise to speculation about his well-being in prison.
Shortly before his arrest, Tavassoli, along with more than 140 other Iranian activists, had written an open letter to former reformist President Mohammad Khatami warning him about the absence of any hope for free and fair elections in the country.
Mohammad Tavassoli, Tehran's first mayor following the fall of the Shah, has endured many years of imprisonment and torture both before and after the 1979 Islamic Revolution. He was also arrested shortly after the rigged 2009 presidential election and was held for two months in the notorious Evin prison.
"Mr Tavassoli is 74 years old and until now he hasn't experienced any particular health complications. If something happens [to his health while in prison], it's probably the outcome of the pressures in solitary confinement. We're very concerned about his condition … I asked the authorities why they treat us like this. They just told us not to talk or give interviews, and to remain silent," Tavassoli's wife told opposition website Jaras.
Tavassoli's daughter (Leila) and son-in-law (Mohammad Navid Taheri), both detained following opposition protests in late December, are also in prison serving harsh jail terms.
Click HERE to read more.