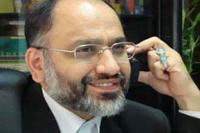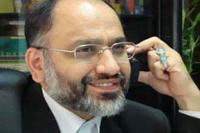 Dissident Iranian blogger, publisher and physician Mahdi Khazali, has been sentenced to fourteen years in prison, exile and flogging.
According to the BBC's Persian service, Khazali, currently on hunger strike in Tehran's Evin prison, has been sentenced by Judge Pirabbasi to fourteen years in prison, tens years in exile, and ninety lashes. His lawyer Mohammad Hossein Aghasi has confirmed the reports about his client's verdict.
Shortly after his arrest on 9 January 2012, Khazali went on hunger strike to protest his detention. At the time of his arrest, Khazali's wife described her husband's apprehension as "violent." "I don't know how long these men had been ambushing him, but the moment he exited his office, they [the security forces] attacked him and injured his arm, teeth and other areas of his body," she explained. According to Khazali's wife, the security forces presented an expired judicial summons while making the arrest.
Khazali, best known for the anti-government views he regularly expressed on his weblog, has been imprisoned a number of times in the past two and a half years. His most recent arrest came in July 2011 when he was held in Evin for 27 days.
Mahdi Khazali is the son of Ayatollah Khazali, an influential cleric and member of the Assembly of Experts, the body with the authority to dismiss or appoint the leader. In strike contrast to his son's critical views, Ayatollah Khazali is seen as a staunch supporter of Iran's ruling elite, especially the Supreme Leader Ali Khamenei. He has openly distanced himself from his son's positions on a number of occasions.
Click HERE to read more.