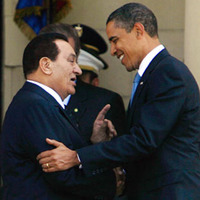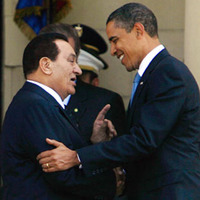 USA Breaking News
has just tweeted that according to the Wall Street Journal, the Egyptian government has Internet and mobile communications.
VOA News
has reported has confirmed that both Internet service and cell phones were shut down across the country shortly after midnight local time.
Riot police were deployed before Friday prayers as calls had been made to begin further protests after prayers. There are reports coming in of clashes with police and police responding with tear gas. This apparently isn't just happening in Cairo as protests have sprung up in other cities such as Alexandria.
CNN has even said
that Jordan is seeing a smaller protest in Amman. Is the popular uprising spreading?
The Arab world is being transformed by the blistering pace of recent events, particularly among regimes that have traditionally supported by successive administrations in Washington. While entrenched autocracies seemed confident of their ability to ride out the protests, just two weeks ago, on Jan. 14, President Zine el-Abidine Ben Ali of Tunisia abruptly fled into exile after weeks of protest. His sudden departure has emboldened demonstrators to take to the streets in other countries.
Russia Today: Egypt Unrest: Video of police killing teen protester, riots aftermath
Thursday, January 27, 2011
Violence escalated in two cites outside the capital Cairo on Thursday as anti-government protests continued to grip the country and challenge President Hosni Mubarak's regime, while Egypt's top democracy advocate returned to the country declaring he was ready to lead the grass-roots protest movement to a regime change. In the northern Sinai area of Sheik Zuweid, several hundred Bedouins and police exchanged live gunfire, killing a 17-year-old man. The name of the teenager was confirmed as Mohamed Attef.
http://www.youtube.com/watch?v=FzMOkrfv0uQ
Analysis of the situation
Russia Today: Orchestrated Storms: US sending waves through Yemen, Egypt, Tunisia?
January 27, 2011
Protests inspired by the revolt in Tunisia have dominoed along Egypt, Yemen and Algeria. Some have drawn comparisons to the colour revolutions seen in post-Soviet countries. To discuss this RT talks to William Engdahl – author of the book 'Full Spectrum Dominance: Totalitarian Democracy in the new world order.'
http://www.youtube.com/watch?v=oddzA_R-zaU
Click HERE to read more from William Belle.