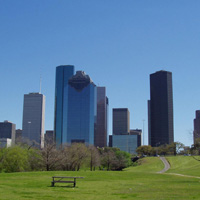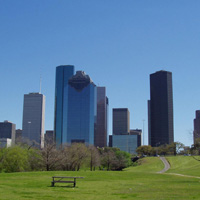 Houston police have arrested a suspect charged in the death of a female found at 9500 Scranton at 11:55 p.m. on June 16.
Alexander Adam Jackson (b/m, DOB: 1-13-87) is charged with murder in the 209th State District Court. He is accused in the death of Sherell Nicole Baldwin, 24, of Huntsville, who was pronounced dead at the scene. An autopsy by the Harris County Institute of Forensic Sciences revealed she had suffered various types of trauma and was in her third tri-mester of pregnancy.
HPD Homicide Division Senior Police Officer M. Miller and Officer M. Brady reported:
HPD patrol officers responded to a call of a burned body found in a field at the above location. When officers arrived, they found Ms. Baldwin deceased and partially burned.
Family stated Baldwin traveled from Huntsville to Houston to meet her friend, suspect Jackson, on June 15. Her family lost contact with her shortly after her arrival.
Further investigation identified Jackson as a suspect in this case. On Thursday (June 30) Jackson was arrested without incident and later confessed to killing Baldwin. Jackson also admitted he dumped Baldwin's body in the 9500 block of Scranton and returned the following evening to set her on fire.