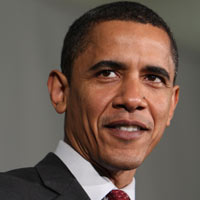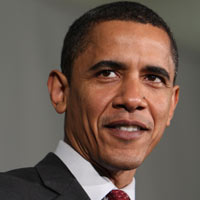 President Obama recently in a pres release, made statement about the death of the Libyan dictator, Gadhafi. Here is part of the text of this speech:
"You have won your revolution. One of the world's longest-serving dictators is no more. The dark shadow of tyranny has been lifted," Obama said from the White House Rose Garden. "And with this enormous promise, the Libyan people now have a great responsibility. We can definitively say that the Gadhafi regime has come to end, Without putting a single U.S. service member on the ground, we achieved our objectives and our NATO mission will soon come to an end. But the United States, together with the international community, is committed to the Libyan people," he said. "Today's events prove once more that the rule of an iron fist inevitably comes to an end."
Senate Republican leader Mitch McConnell said the United States and Europe would help Libya put together a representative government.
"A number of the people who led the Transitional National Council were educated in the United States, and we're obviously hopeful that they will want to have a representative government and that they will be an ally of the United States," he said.
Article viewed on Oye! Times at www.oyetimes.com