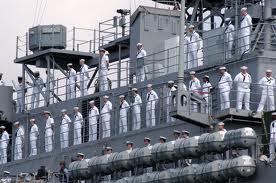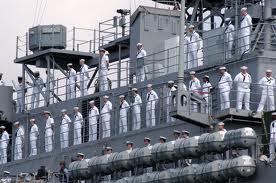 Military officials announced that 64 Navy Sailors from the San Diego-based U.S. Third Fleet are being terminated from the Navy due to drug abuse. This involves a synthetic drug that mimics marijuana.
As per the official statement from the Navy, " Most of the sailors were caught using the designer drug known as Spice, and 49 were found to be selling it, the Navy said. Six sailors admitted to also using cocaine and one was found to be using methamphetamines".
Vice Admiral Gerald R. Beaman, commander of the Third Fleet said "The Navy's policy on drug abuse is simple and clear — zero tolerance. Drug abuse puts lives and missions at risk and undercuts unit readiness and morale."
The drug used by the sailors is popularly known as "Spice".
According to Capt. Greg Hicks of the Third Fleet, these sailors had worked together aboard the USS San Francisco, the floating dry dock Arco, and the USS Carl Vinson, the aircraft carrier that buried Osama bin Laden at sea. Forty-nine sailors from the USS Carl Vinson are said to have been involved in the company of two distributors, one middle man and 46 users of Spice.
15 U.S states have moved to regulate or ban one or more of the chemicals used to make Spice.
Article viewed on Oye! Times at www.oyetimes.com