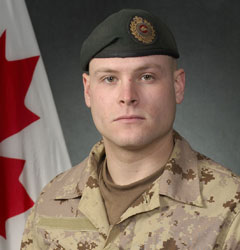 Sapper Mathieu Allard, 21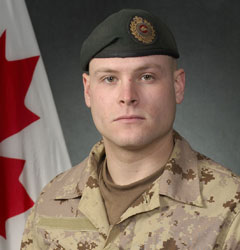 Sapper Mathieu Allard, 21 was based in Valcartier, Que., he was killed  on August 1, 2009 in a blast, which occurred around 3:20 p.m. local time Saturday, 15 kilometres west of Kandahar city.
Brig.-Gen. Jonathan Vance, commander of Task Force Kandahar, said that while Allard was small in stature, he was a leader among his squad who used his humour to keep up morale. Allard is survived by his parents, Rene and Christine.