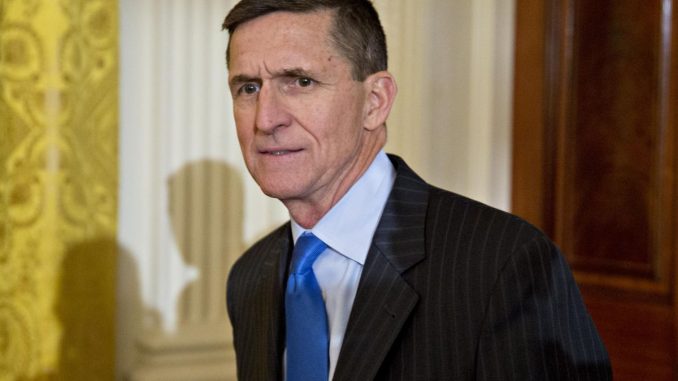 Update: President Trump has addressed the reports that his former security adviser is seeking immunity in exchange for being interviewed as part of the investigation into the Trump campaign and its alleged ties to Russia.
On Friday morning, Trump tweeted, "Mike Flynn should ask for immunity in that this is a witch hunt (excuse for big election loss), by media & Dems, of historic proportion!"
Mike Flynn should ask for immunity in that this is a witch hunt (excuse for big election loss), by media & Dems, of historic proportion!
— Donald J. Trump (@realDonaldTrump) March 31, 2017
This story was originally published on March 30, 2017.
Just as it seemed that attention was finally focused on President Donald Trump's policy agenda, another bombshell report has people talking about his administration's potential ties to Russia.
Michael Flynn, Trump's former national security adviser, has offered to be interviewed by the FBI and congressional officials conducting an investigation into the Trump campaign and its alleged ties to Russia, the Wall Street Journal reports, citing officials with knowledge of the matter. Flynn would receive immunity from prosecution in exchange.
Flynn was aware of "some of the most sensitive foreign-policy deliberations of the new administration," as the paper notes. Additionally, he had conversations with Russia's ambassador to the U.S. over sanctions in the month before Trump took office.
Flynn has extended the offer to the FBI and the House and Senate intelligence committees via his lawyers, according to the WSJ. However, he has yet to have anyone take him up on his offer.
Flynn's lawyer, Robert Kelner, tweeted a statement that confirmed the discussions had taken place, adding that "General Flynn certainly has a story to tell, and he very much wants to tell it."
A statement by counsel to General Flynn. pic.twitter.com/JQs90OI2OY
— Robert Kelner (@robkelner) March 30, 2017
However, Kelner said he and Flynn would not give details about the discussions "out of respect" for the committees involved. Kelner also wrote that the media is "awash with unfounded allegations, outrageous claims of treason, and vicious innuendo."
"No reasonable person, who has the benefit of advice from counsel, would submit to questioning in such a highly politicized, witch hunt environment without assurance against unfair prosecution," Kelner wrote.
Earlier this week, Trump's former campaign manager Paul Manafort, who has also been accused of having ties to Russia, and Trump's son-in-law Jared Kushner, volunteered to talk with the House Intelligence Committee for their investigation.
As you may recall, Flynn resigned in February only 24 days after Trump entered the White House. He previously denied discussing sanctions against Russia with the country's ambassador Sergei Kislyak before the election. However, it was later revealed that Flynn discussed getting the sanctions removed once Trump took office.
It was also revealed earlier this month that Flynn had received almost $68,000 in fees from a Russia-linked firm in December 2015 to speak at the 10th anniversary gala of the Russia Today television network while already serving as an advisor to Trump.
In response to the multiple controversies around Flynn, Democratic lawmakers have asked to see the security-clearance form Flynn would have had to file before his brief tenure at the office, WSJ reports. That's because he would have been required to disclose any sources of his foreign income.
Additionally, Democrats have called on the Defense Department to find out if Flynn, who is a retired Army general, breached the Constitution's emoluments clause which prohibits top officials from receiving money from foreign governments.
By accepting money from Russia Today in 2015, which officials have said is part of a state-funded media organization, he would have violated it.
It's also worth mentioning that Flynn told Chuck Todd of NBC's Meet the Press in September, "When you are given immunity that means you've probably committed a crime." He was referring to aides of Hillary Clinton at the time.
Click HERE to read more from Refinery29.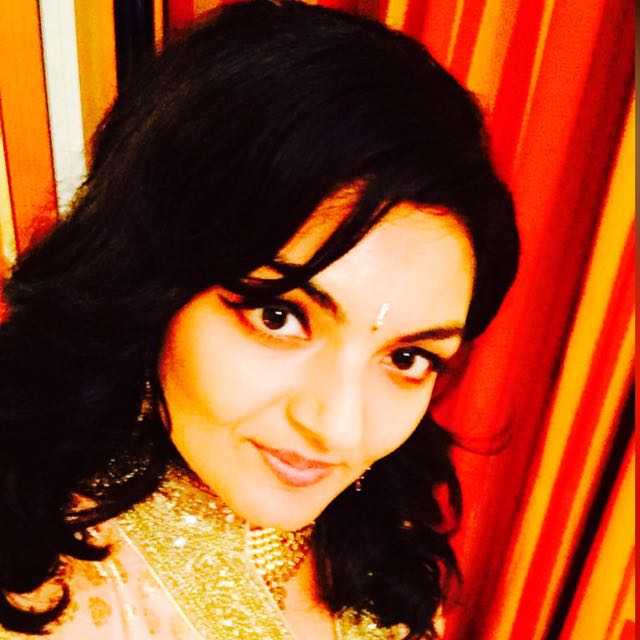 Vote for Shikha Dhingra For Mrs South Asia Canada 2017 by liking her Facebook page.


Loading ...