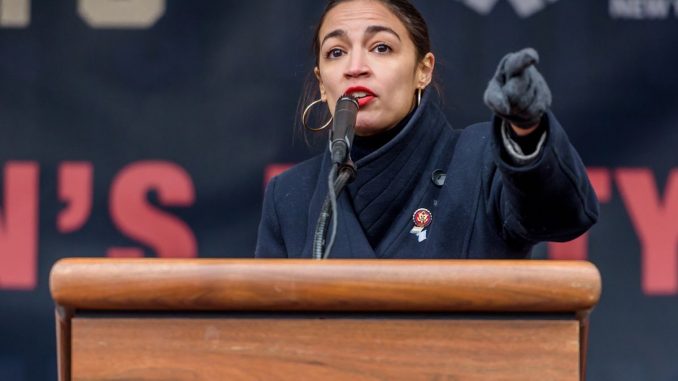 Representative Alexandria Ocasio-Cortez delivered a powerful message of social justice and equality at New York City's Women's March this weekend.
"Are you all ready to make a ruckus? Are you all ready to fight for our rights?" she asked the crowd. "Everyone deserves justice, and everyone deserves equal protection and prosperity in our country."
The freshman congresswoman made an appearance at the third annual event. During the speech, Ocasio-Cortez drew comparisons between this moment and the Civil Rights Movement, while emphasizing the importance of intersectional advocacy. She said that our myriad fights for economic, environmental, racial, and social justice were all interconnected.
"Justice is not a concept we read about in a book," Ocasio-Cortez said in a rallying call for action. "Justice is about the water we drink. Justice is about the air we breathe. Justice is about how easy it is to vote. Justice is about how much ladies get paid."
#TeamAOC taking the future to the streets today ✨ ?: @coreytorpiephotography
A post shared by Alexandria Ocasio-Cortez (@ocasio2018) on Jan 19, 2019 at 8:59am PST
"Justice is about making sure that being polite is not the same thing as being quiet," she said. "In fact, often times, the most righteous thing you can do is shake the table."
Ocasio-Cortez is no stranger to making waves herself. A rising star in the Democratic party, Ocasio-Cortez is the youngest woman ever elected to Congress and won New York City's 14th district's primary election in an upset victory ahead of the 2018 midterms.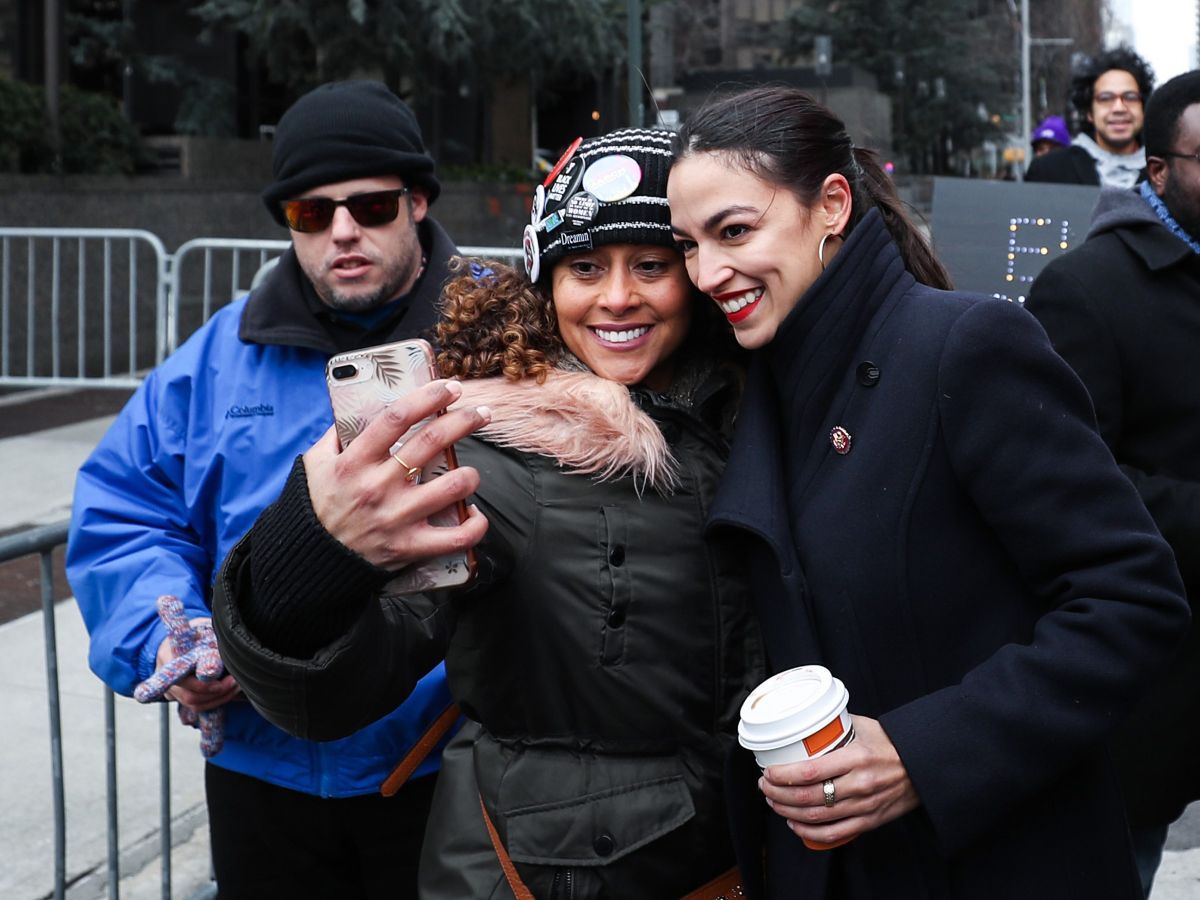 Photo: Atilgan Ozdil/Anadolu Agency/Getty Images.
She ran and was elected on an unabashedly progressive platform, championing women's rights, climate change reform, and social justice issues — many of which were represented and supported at women's marches across the country.
"Last year we brought the power to the polls, and this year we need to make sure we translate that power into policy," she said during her speech, advocating for an equal rights amendment and honing in on upcoming national political goals, including taking back the Senate and the White House.
"This is the start of our advocacy," she added, emphasizing that her work had only just begun. "We just captured the House, and now we're going to show what we're going to do with it."
'Oftentimes the most righteous thing you can do is shake the table.' — Watch @AOC's inspiring Women's March speech #WomensWave #WomensMarch2019 pic.twitter.com/vqG63QMnqs
— NowThis (@nowthisnews) January 19, 2019
Click HERE to read more from Refinery29


Loading ...