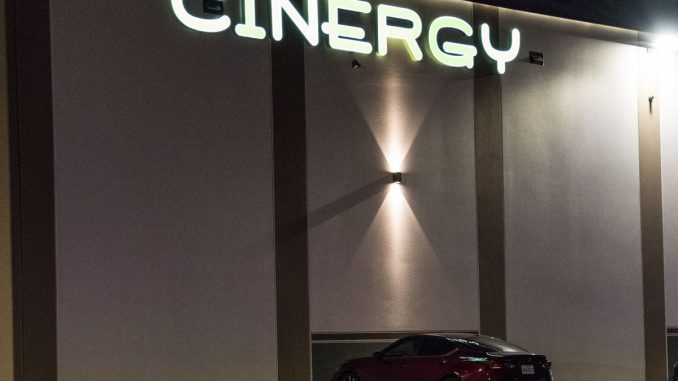 A traffic stop in Odessa, TX on Saturday, August 31 turned into the second shooting in the state in the last month, when a man shot at the state trooper who pulled him over before speeding away. The 30-year-old suspect, a white male, then shot at numerous people in the cities of Odessa and Midland, located 20 miles apart, killing eight people (including the gunman) and injuring over 20 others, the Associated Press reports.
Among those injured were three law enforcement officers and a 17-month-old baby who was hit by shrapnel originally reported to be in satisfactory condition is now in stable condition according to a family friend. Police have not released the details of those killed or injured, but the local Ector County school district said one of the victims was a student.
Odessa police reported that the shooting began on Saturday afternoon around 3:26 p.m. CT when a state trooper pulled the gunman over. Before coming to a complete stop, the gunman pulled out a rifle and began firing at the officers through the rear window of the car, reports The Texas Tribune. According to the Washington Post, police pulled him over for not signaling while making a left turn. The suspect shot at the state trooper, fled the scene, and then proceeded to go on what police reports describe as a "shooting spree in the city of Odessa" before stealing a postal truck and finally being shot and killed by police. Original reports suggested that there were multiple shooters; however, it was later confirmed to be one man. Investigators are working to confirm the identity of the gunman. Police report that the gunman's motive was not immediately clear.
During a press conference on Sunday, Odessa police chief Michael Gerke offered minimal detail on the gunman beyond what was initially reported. Gerke did confirm that the suspect had no active warrants for his arrest, but he did have a criminal record. How he was able to acquire the gun is "under investigation." They were still unclear as to his motivation; however, Gerke refused to name the shooter saying, "I am not naming the subject. I refuse to. I am not going to give him any notoriety."
"I want to remind all Texans that we will not allow the Lone State State to be overrun by hatred and violence. We will unite, as Texans always do, to respond to this tragedy," said Texas state governor Greg Abbott in a statement.
Statement on shooting in Odessa, Texas: pic.twitter.com/3QV5LriVzi
— Gov. Greg Abbott (@GovAbbott) August 31, 2019
The shooting has reignited the gun control debate. It happened just one month after the tragic mass shooting in El Paso, TX that left 22 people dead and one day before Texas is set to implement policy making it easier to carry handguns into churches and schools.
"We're not nearly past El Paso and then here it happens again," said Republican state senator Kel Seliger before adding that these shootings force people to think not "Is this going to happen again? But when it's going to happen again."
Texas Senator Ted Cruz tweeted his support on behalf of himself and his wife.
Heidi and I are heartbroken by this heinous attack, and we are lifting up in prayer all the victims, their families, and the entire Midland-Odessa community.
— Senator Ted Cruz (@SenTedCruz) September 1, 2019
Fellow Texas Senator John Cornyn tweeted thanking first responders and law enforcement for their tireless efforts.
Tonight we are one with the entire Midland-Odessa community, especially the victims of this horrific tragedy. I want to thank law enforcement and first responders for their courage in an impossible situation.
— Senator John Cornyn (@JohnCornyn) September 1, 2019
President Donald Trump has yet to release an official statement following the shooting. He did tweet that he had been briefed on the incident and that law enforcement is being utilized. Later, he tweeted support of law enforcement, the first responders and Governor Abbott. "A very tough and sad situation!" he wrote.
Great job by Texas Law Enforcement and First Responders in handling the terrible shooting tragedy yesterday. Thank you also to the FBI, @GregAbbott_TX and all others. A very tough and sad situation!
— Donald J. Trump (@realDonaldTrump) September 1, 2019
Vice President Mike Pence said that Trump and his administration "remain absolutely determined" to work with Congress "so we can address and confront the scourge of mass atrocities in our country."
— Vice President Mike Pence (@VP) September 1, 2019
John Feinblatt, president of Everytown for Gun Safety made a statement saying, "While we don't know all the facts, we do know one thing for sure: This isn't normal. Laws will not prevent all mass shootings, but they are a critical piece of reducing the scourge of gun violence gripping our country. The House has done its part to reduce gun violence – now the Senate must act."
This is a breaking news story. It has been updated throughout.
Click HERE to read more from Refinery29


Loading ...