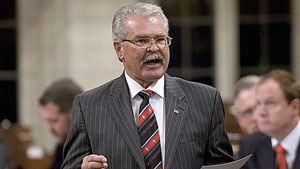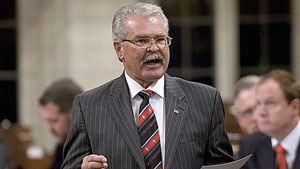 Federal Agriculture Minister of Canada, Gerry Ritz has planned to visit the controversial Alberta meat processing plant amidst the largest beef recall of Canadian history due to the supply of contaminated beef. The minister will visit the XL Foods slaughterhouse in Brooks, Altanta on Wednesday, where the food safety investigators are already investigating an E. coli outbreak.

At least 1.5 million pounds of beef, i.e. an estimated 1,500 products, are being recalled as the Canadian Food Inspection Agency investigates the case. It has been officially confirmed by the authorities in Alberta that the number of E. coli cases has risen above 10. Majority of these cases have been traced to be caused by the products of XL Foods plant.

The president of the Canadian Beef Exporting Federation, Ted Haney, stated that "reading very carefully between the lines, as CFIA continues to make statements, there is in fact a very quiet review of inspection protocols, the role of CFIA and the relationship between the agency and companies." He declared that "I think that a very careful systems review is in fact underway." He asserted that such a review was a norm in such case.

The XL Foods plant remains one of the largest slaughterhouses of Canada, not only supplying the whole country but also abroad to the U.S. CFIA officials have all gathered to investigate the situation at the Brooks plant, but it is still allowed to operate for the time being.