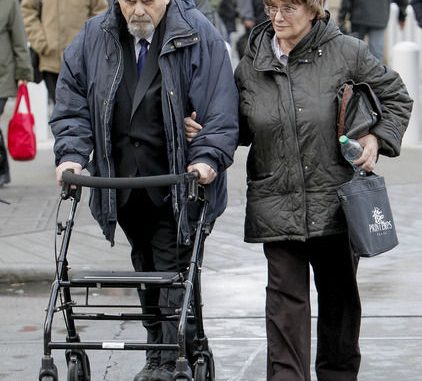 The jury in the trial of Aubrey Levin, the physiatrist alleged of sexual assault on patients, witnessed an improved edition of a spy video Friday, showing a man's genitals being fondled. Although the video was improved by an audio-visual expert of NASA, the audio was still a little unclear and some words were unnoticeable.

Almost a 15-minute portion of the video was displayed in the courtroom on Friday, which showed events of mid-March, 2010 through a spy wristwatch camera of the patient who accused Levin of sexual abuse. Even before the video was played, the suspected victim's mother exited the courtroom in shame. Alain Heppner, lawyer of the accused, inquired from the audio-visual expert of NASA named Durand Begault about why he only improved the specific part of the video. Begault informed the court that he was told to work on that specific part by the city police.

On Thursday, the jurors had to spend almost one complete hour to witness an extremely uneventful video recorded in Levin's office at the Peter Lougheed Centre in Calgary. The media was informed that a full Video DVDs of the patient's visit will be revealed on Friday, while the final episode will probably made public on Monday.

Levin is indicted with sexually assaulting 10 male patients between 1999 and 2010. A police detective testified on Wednesday, after secretly-shooting the video and indicted the charges in May, 2010, they received a numerous other complaints as well.