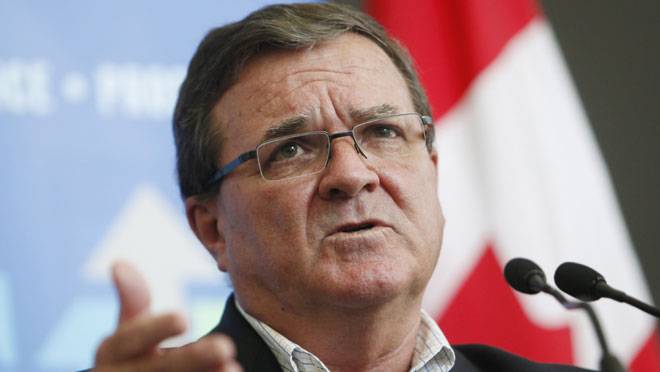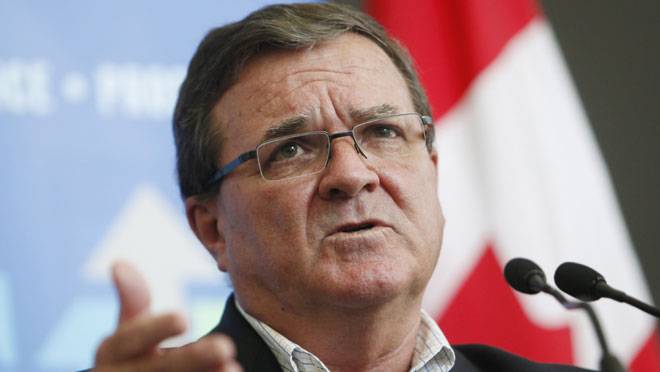 Today the Conservative government ably presented the 443-page bill, which is going to be the second episode to implement the federal budget. The Bill C-45, i.e. the jobs and growth act, specifically asks the MP's to change their pension plans. According to Canada's Finance Minister, Jim Flaherty, this bill will extend a popular small business hiring credit.

Flaherty was at Ottawa bike shop, Joe Mamma, on Thursday morning when he pointed out the bill will change the MP and public-sector pensions. Flaherty mentioned that it will increase the amount MPs are paying in their pensions today. When inquired if he intends to divide the massive bill into two parts allowing MPs to vote separately on pension reform or other measures, Flaherty distinctly said no. He claimed that "we have an economic plan for the country. We did a budget in March and if anyone, including the opposition, want to read it, I welcome them to read it."

Flaherty asserted that "there's no surprise there for anyone who bothers to inform themselves about what's in the budget. So I hear the opposition say that [they want it split] but it's really quite self-serving and it shows, it seems to me, a lack of diligence in actually studying what's in the budget. there are no surprises here." He mentioned that "this is a major change and it's vitally important." The bill also implies MPs to wait until the age of 65 to begin collecting their pensions, or otherwise they might be penalized to start at age 55.