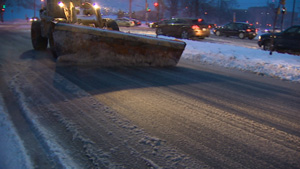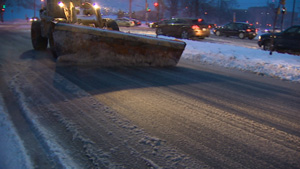 The ongoing winter storm travelling across the Atlantic Canada has brought along an absolute mixture of snow, rain and freezing rain which have resulted in majority many schools being kept closed and all the travel plans being suspended. Reports have forecasted that the system will further intensify by the time it moves across the southwestern Newfoundland and enters the central Labrador on Monday.

It has already snowed in the region encompassing Nova Scotia on Saturday, which was transformed into freezing rain and later returned to the shape of snow on Monday, resulting in completely mushy roads for travelers. The warning issued by Environment Canada claims that there is still a substantial risk of freezing rain and blowing snow in the Halifax region. Prince Edward Island has also started preparing for high winds. The Environment Canada's warning mentioned that "blizzard conditions can be expected this afternoon and evening in the Cape Breton Highlands." All ferry crossings at Marine Atlantic have been cancelled on since Monday morning due to intensely high winds, while the stormy system enters greater part of Newfoundland and Labrador. An announcement of Marine Atlantic explains that it will update the scheduled of Monday night as soon as it is decided.

The winds reaching the Newfoundland side of the Cabot Strait were recorded at a 110 km/h speed on Sunday. Additionally, almost all flights have been cancelled or delayed at the Halifax Stanfield International Airport, while majority highways in the area remain slippery.