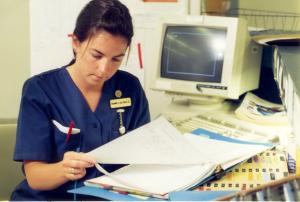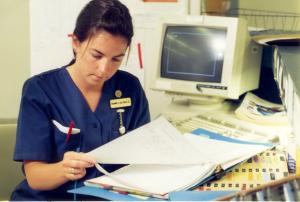 A national health survey has revealed that a majority of 740 registered nurses, who responded about their experiences on the job, in Alberta have all said that they are overworked and burnt out. However, a majority of 81 per cent of respondents still asserted that they would definitely or probably recommend their hospital, even though they have some serious concerns.

Daphne Wallace has been worked as an RN for 38 years, while she spent the last 22 years on the neurosurgery unit at Foothills hospital. She stated that "I've worked many, many 12-hours shifts where I've showed up at work around 7 o'clock in the evening and I've not gotten out of there until 7:30 the next morning and I have not had a break." She explained that "we take great pride in the quality of care that we deliver, but I think it comes at a great cost to staff," while asserting "and I do believe that the potential for harm to patients is higher."

An approximation of almost 65 per cent of the Alberta RNs who took part in the survey reiterated that the staff at their hospital is inadequate which hampers in ability to do their jobs properly. A member of the United Nurses of Alberta, Karen Craik, alleged that "when you don't address those issues, then the chance of infection, hospital-borne pneumonias, urinary tract infections, mortalities increase." In case of nurses, who often don't have time to perform simple tasks like changing dressings or IV lines, the stakes are even higher.