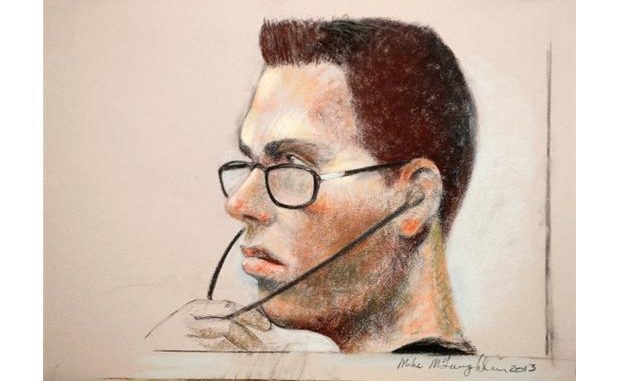 A Court of Quebec judge ruled that Luka Magnotta is eligible, and hence shall, stand trial for first-degree murder in the death of Concordia University student, Jun Lin, in May 2012. The judgment further implied that Magnotta will also be tried on four other charges, including causing indignity to Lin's body, broadcasting obscene material, using the postal service to send obscene material and harassment of Prime Minister Stephen Harper and other members of Parliament. A trial date will be scheduled later on April 29.

The 30-year-old Ontario resident pleaded not guilty and opted for trial before a judge and jury last year. A preliminary inquiry, that lasted several weeks, has now summed up and finally reached a conclusion earlier today at the Montreal courthouse. All the evidence presented at that hearing is restrained from being published due to a court-ordered ban. Judge Lori Renée Weitzman, who heard testimonies from more than 30 witnesses in recent weeks, ruled that there is adequate evidence to proceed to trial in the case.

Previously in this week, Magnotta's lawyer informed the court that his client shall be ordered to stand trial, however, it should be on a lesser charge. The lawyer representing Magnotta, Luc Leclerc, alleged that the Crown must imply that the killing was both planned and deliberate for a charge of first-degree. He affirmed that given a correct analysis, the judge will not be able to conclude that the evidence provided at the hearing justifies that charge.