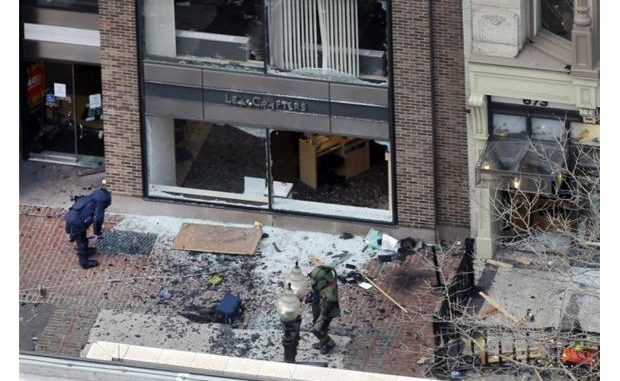 The Public Safety Minister of Canada, Vic Toew, has declared that Tuesday Canadian authorities are at a "heightened state of vigilance, especially with respect to our border crossings" in light of the recent devastating series of bombing in Boston that consumed three lives and placed another 170 in danger.
Toews informed reporters that the federal government has complete intentions "to ensure that if someone could be using our borders to cross into Canada, for any inappropriate reason, that those individuals are detected." However, at the same time, he insisted that he has no insight regarding any suspect behind the bombing attack on Monday, while also denying any known possibility of a Canadian being involved in planning the attack. So far, the Boston police have updated to have no one in custody as yet, while it asks public for help.
At the same time, the Members of Parliament unanimously approved a motion on Tuesday in the House of Commons, which was tabled by Conservative MP Ryan Leef, condemning the Monday's bombings. The motion stated that "that this House condemn the attacks perpetrated during the 2013 Boston Marathon and express its deepest sympathies to the victims of this senseless violence and to their families." Furthermore, Toews alleged that "if there is any help we can provide them, we will provide them with that help." It was informed that the Canadian consulate general in Boston, i.e. only 250 metres from the site of explosions, was re-opened on Tuesday after going into lock-down Monday.