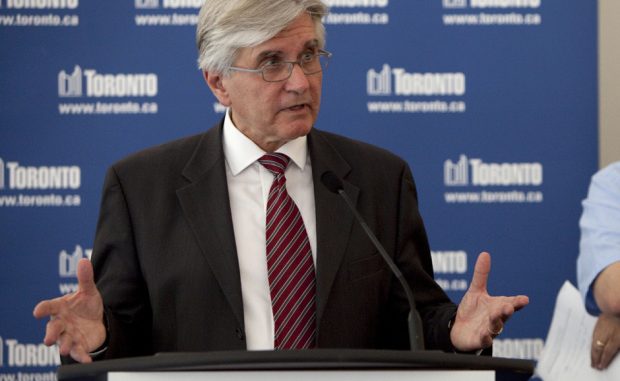 The top civil servant of Toronto has submitted his recommendation advocating to allow a provincial agency, Metrolinx, to impose a sales tax, gas tax, parking levy and/or development charge in order to accumulate funds for transit expansion. The newly released report of Joe Pennachetti recommends a list of second tools, including high occupancy toll lanes, highway tolls or other road pricing and a vehicle registration tax, in order to acquire funds to be used for completion of the first $16-billion worth of transit projects, expected to be operational in 2020.
Mr. Pennachetti suggested that all taxes or user fees shall be applied likewise across the Greater Toronto and Hamilton Area. Additionally, he also enlisted a condition for all said suggestions, asking that municipalities must be granted one quarter of the revenue generated by Metrolinx to use as they see fit on transportation infrastructure.
However, the plans of Toronto's Mayor Rob Ford are in complete contradiction to that of city manager, as Ford has insisted numerously that he would not allow any new taxes to fund transit. He reiterated his stance on Tuesday, saying that "I'm not supporting any of those revenue tools." He alleged that "the people can't afford these taxes. That's all it is: tax, tax, tax. The city is expensive enough to live in, we don't need extra taxes." Metrolinx has planned to acquire $2-billion a year with new revenue tools, which equals on average $860 for each household across the GTHA.