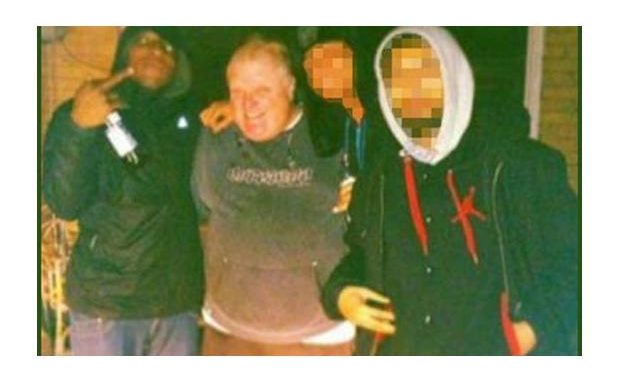 One of the suspects, who allegedly attempted to sell the controversial 'Mayor Ford crack video,' 27-year-old Mohamed Siad, was arrested as part of the Project Traveller raids in north Etobicoke. It is now revealed that the alleged drug and gun dealer currently resides in segregation after being wounded in jail just days following the massive police operation. There have been numerous charges laid against Siad including participation in a criminal organization, conspiracy and the trafficking of guns and cocaine.
According to an investigation conducted by the crew of Star, it is alleged that Siad was the man attempting to sell the video in the back seat of a car on May 3, when apparently two Star reporters first witnessed the cellphone video of the mayor smoking crack cocaine and making homophobic and racist remarks. At the time Siad was arrested, i.e. early morning of June 13, police also searched his home though it remains unclear if police recovered the video. Siad's lawyer has refused to comment on the controversy due to solicitor-client privilege.
Reporters of The Star claim to have first encountered Siad at about 9:30 p.m. on Friday, May 3, when a man trying to broker the sale of the video on Siad's behalf drove them to a parking lot at the Dixon Rd. complex that later would be the scene of the raids. The Star remains persistent on protecting the identity of the broker in order to assure his safety.