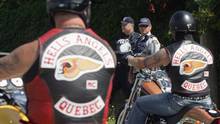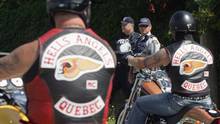 One of the most famous criminals of Quebec and a cold-blooded killer, René Charlebois, was given a chance to rehabilitate himself but he chose instead life as a fugitive and eventually passed away. Mr. Charlebois escaped from a penitentiary almost two weeks ago, whereas the former Hells Angels hitman was now found dead by provincial police on Wednesday night on the suburban house, i.e. where he was hiding.

According to a Constable of the Montreal police, Raphaël Bergeron, Sûreté du Québec was executing an arrest warrant at a home on Île aux Fantômes, in the Sorel area, southeast of Montreal, when they found a man without vital signs. He revealed on Thursday morning that the case has now been shifted to Montreal police detectives due to death of the suspect during the SQ operation. Constable Bergeron reported that the dead man's identity has not yet been confirmed, though several sources report that it is the 48-year-old Mr. Charlebois.

Mr. Charlebois is a former member of the elite Nomads chapter of the Hells Angels and was symbolized as a key figure during the bloody biker turf war of the 1990s that consumed more than 160 lives in Quebec. Back in 2001, Mr. Charlebois pleaded guilty to the murder of a police informant, while his court testimony implicated him having also killed another biker and the shooting of a passer-by who was mistaken for a prison guard. Mr. Charlebois has been imprisoned since.