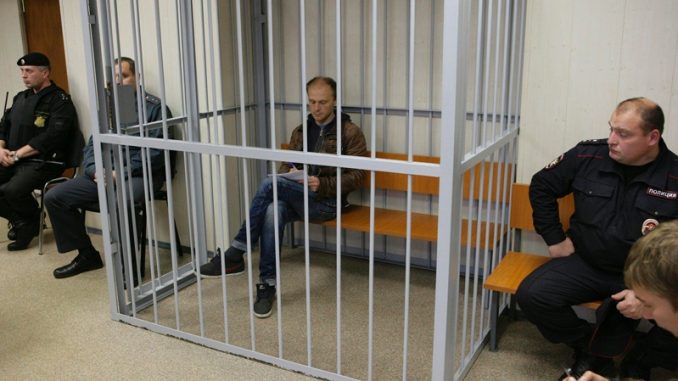 The U.S. captain of a Greenpeace ship was jailed by a Russian court on Thursday, along with a photographer and several other activists including two Canadians, who belonged to a 30-member team that was protesting near an oil platform in the Arctic last week. An attempt by the activists to scale the Russian Arctic platform was disrupted by The Russian Coast Guard EU-Russia on Sept. 18. Consequently, the Russian authorities took control of the Greenpeace's ship, the Arctic Sunrise, the next day and towed it with the 30 activists aboard to Murmansk.

Authorities have not laid any charges against the majority activists, though cases of only few activists are being considered by the court. So far judges have been deciding whether to jail each activist pending the investigation. Russian authorities are exploring the possibility of charging the suspects with piracy, along with other offences. A bail petition was denied by court on Thursday as it sanctioned a two-month jail term for Russian photographer, Denis Sinyakov, along with a Russian Greenpeace spokesman, Roman Dolgov.

Meanwhile, similar terms were handed out to the ship captain, Pete Willcox of the United States; Canadian crew member Paul Douglas Ruzycki; boat mechanic Jonathon Beauchamp of New Zealand; Francesco Pisanu of France and Gizhem Akhan of Turkey. On the other hand, several activists are jailed only for three days pending the probe. A Canadian from Montreal whose name has not been released was also on board. According to a spokesperson of Russia's Investigative Committee, Vladimir Markin, some of those jailed could be released before two months as the committee continues its investigation.