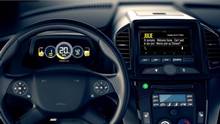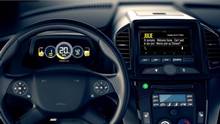 Two corporate giants, namely Rogers Communications Inc. and Sprint Corp., have launched a joint venture to introduce a "connected car" wireless service that will be unveiled next year providing Canadians with high-speed Internet access while they are on the road. Official announcement of the agreement between the two carriers will be announced on Thursday, enabling auto makers to deploy the Sprint Velocity system to use Rogers' cellular networks to provide equipped vehicles with a wireless connection.

This method will allow Canadians using the system to turn their cars into living rooms on wheels. All parties involved in the venture, including auto makers, telecommunications giants, software companies and app developers are aspired by the huge potential in connected car as drivers demand vehicles with the same technology and services they have at home. An auto technology expert and consultant based in Fort Hood, Ore, Doug Newcomb, stated that "we're just at the beginning of this whole connected car space and it's kind of a Wild West."

Sprint Velocity was launched in the United States last year, whereas it is now anticipated to be extended in Canada in 2014. The system will allow drivers to use smartphones to ignite their engines, while facilitating them with an interactive touch-screen dashboard that provides customized content, including news, sports scores, weather alerts, driving directions and vehicle diagnostics. New cars incorporated with the system will be equipped with built-in wireless modems and SIM cards such as those found in cellphones.