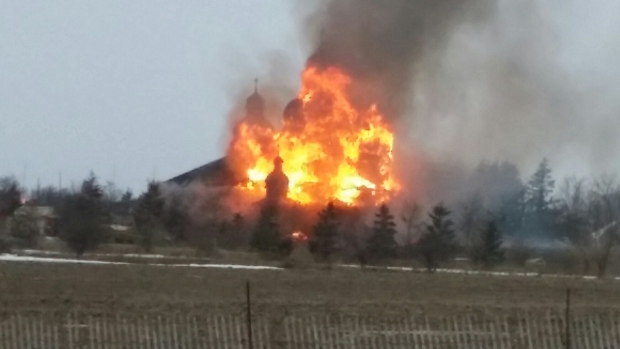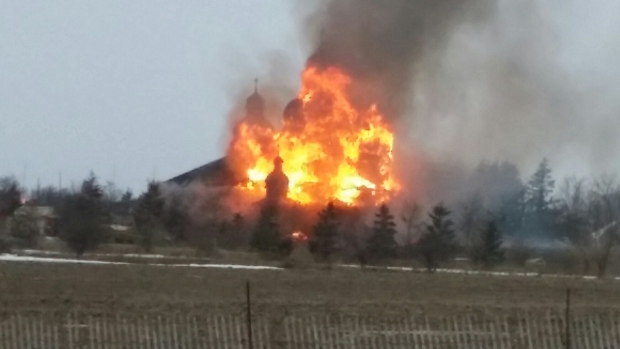 The two-alarm fire broke out inside St. Elias. The Prophet Ukrainian Catholic Church, near Heritage Road and Bovaird Drive at 7:00 a.m. in Brampton. The fire completely destroyed the building and cost more than $500,000 in damage. Firefighters are working to contain the blaze on early Saturday morning. According to the officials, only one man was present inside the church at the time but he managed to escape timely without any injuries.

Explaining the situation, firefighters revealed that the blaze spread quickly through the church as the building was fully engulfed in flames when the emergency crews arrived at the scene. District Chief James Taylor elucidated that "fire crews responded very quickly and by the time they arrived, there was smoke and flame evident. Then by the time the first initial apparatus began … the flames were through the roof and this is all that remains." He added that "the church was made out of wood and it didn't take long for the fire to burn through the structure."

Sources confirm that the pastor of the church was present at the sight and requested firefighters to try and remove few valuable items from inside the building including a special book and a goblet. When the fire was at its peak, almost 15 fire trucks were working to contain the fire. According to Taylor, the circumstances of the fire do not seem suspicious but still the officials will investigate the cause of the fire once it is extinguished.