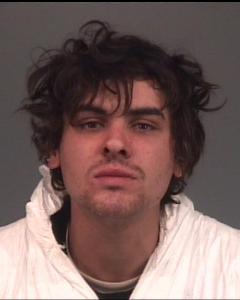 On Monday, Oct. 18, 2010 at around 700 pm, Bradley Lionel Mark 28 yrs. and a second male knocked on the door to 54 Robbins Ave., Hamilton. They were looking for Jason Green, 39 yrs. who lived at this address with his parents.

Both males were allowed into the house by Jason's parents. Moments later, Brad Mark and the other male were assaulting Jason Green. The parents attempted to intervene and found that their son was being stabbed by these two men that they had let into the house.

Jason Green was pronounced dead at General Hospital within an hour of being assaulted.

Wanted for Murder by the Hamilton Police-
1. Bradley Lionel Mark, 28 yrs.
Photo Attached
5'10", 180 lbs.

2. Male White
30yrs.
Similar height and weight as Brad Mark
Also wearing dark clothing
Both are considered very dangerous and should not be approached.
UPDATE
Earlier today, through investigation, the unidentified suspect involved in the murder of Jason Green was identified and arrested without incident in Central Hamilton.
Charged with 1st Degree Murder is Joshua James MILFORD, 19 yrs., of Hamilton.
He is scheduled to appear in court tomorrow.