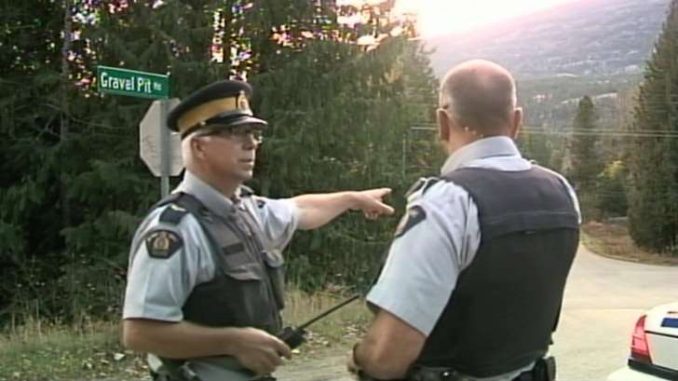 Police are still on a manhunt that started during the night halfway between Vancouver and Calgary in Slocan, B.C., where a heavily armed man, suspected of shooting RCMP officers yesterday, is allegedly cornered. The authorities are evacuating homes in area that police calls "an area of containment," i.e. west of the village of Slocan and south end of Slocan Lake.

The streets of the village were cleared earlier on Thursday afternoon when the man allegedly shot at a police officer and fled into the woods. RCMP Const., Kris Clark, mentioned in a press release issued at 5 p.m. PT, "due to the nature of the offence and the risk to public safety, police are asking the residents within the village of Slocan to remain indoors until further notice." A similar press release was issued at 9 p.m. PT, when Clark updated that the suspect is still at large in the area around the southeastern community of Slocan and that residents should remain in their homes. However, he refrained from indicating how many homes were evacuated from the community of almost 300 people. He said that "due to the sensitive nature of our police operations, no further details can be provided."

According to the police, the incident began soon afternoon when RCMP officers with the Slocan/New Denver detachment were called about a dispute between two people. While the officers were on scene on Slocan West Road near Gravel Pit Road, a man allegedly shot at the officers with a long rifle.