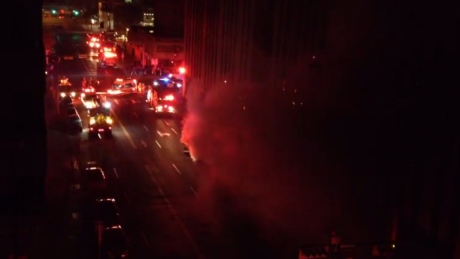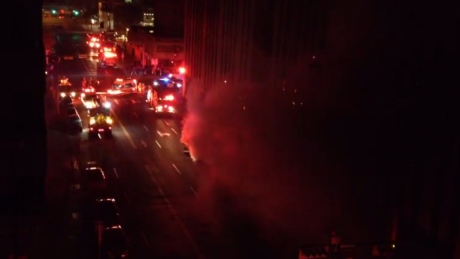 In addition to have faced floods, wind storms and an unexpected September snowfall, Calgarians are now going to face a downtown power outage that is anticipated to last longer than expected. According to an update provided to the press by Calgary Mayor Naheed Nenshi on Sunday afternoon, approximately 5,000 residents and 2,100 business, including "thousands and thousands of employees," are affected by the blackout.

Furthermore, the mayor announced that all those residents who are not able to find a shelter on their own should check in at the Mawata Armorey on 11th Street southwest, i.e. where the city has set up its information centre. The city had received almost 32 residents as of 4p.m., while The Eau Claire YMCA offered free services for residents in the outage zone. Majority affected in the blackout are anticipated to remain without power for up to seven days as they officials clarified that it's not just a repair, but a complete rebuild of the electrical system in the affected area.

On the contrary, the mayor also had some news as well, as he alleged that "I'm happy to say that the road closures have shrunk." Nenshi stated that "we've been able to re-open large sections of downtown. What remains closed is really down to the block around the fire itself." The area include 5th and 6th Avenues, between 7th and 9th street, and 8th Street between 4th and 6th Avenue SW. Meanwhile, ENMAX has anticipated that power will most likely be restored sometime between Wednesday and Saturday evening.